WEBINAR
Lay the foundations for a successful business recovery
---
The rules of customer experience have been transformed by the current collective crisis we are all experiencing.
Businesses are operating in new commercial contexts as they work to accommodate changes and restrictions few saw coming. Nowhere is this more apparent than in the way customers are perceiving and interacting with experiences brands deliver during this time. If brands are going to remain relevant, considered and rewarded for their efforts right now, it's absolutely essential they are able to deliver in the moments and areas that matter.
But even as we continue to navigate the unchartered waters of the COVID-19 crisis, brands must also keep a firm eye on how the now feeds into the next if they're to retain the hearts and minds of customers as the economy and society recovers. Because it's today's experiences that will influence how you're remembered tomorrow.
Join Qualtrics, Volkswagen and Deloitte Digital as we explore:
Why ongoing investment into customer and brand experience is critical in today's climate
How brand experience and customer experience can operate in tandem in the moments that matter
What steps marketing and customer leaders can take to set up for a post-COVID-19 world
What consumers expect of brands and organisations during this time, and how brands should act for optimum impact
The role of customer, employee, and market feedback and insight in charting a course towards recovery
Featuring
---
Jason Bradshaw
Chief customer and marketing officer, Volkswagen Group Australia
At 14 years old, Jason Bradshaw started his own telecommunications and hardware distribution business. It was there he began a lifelong passion for customer experience – even if he didn't exactly know what it was called at the time.
Since that humble start, Jason has transformed the way people interact with organisations across a litany of sectors. He is currently Director of Customer Experience and Marketing at Volkswagen Group Australia.
With a deep empathy for customer needs and expectations, Jason has worked with some enduring and essential organisations – such as Telstra, Fairfax Media Limited, Target Australia and the New South Wales Government. In addition to his customer experience work, Jason has acted as Chair of the Finance and Audit Committee and as Board Director of Australia's largest LGBTI health promotion and services organisation, ACON Health.
Jason Bradshaw's first book, It's All About CEX! The Essential Guide to Customer and Employee Experience was a number 1 best-selling new release in multiple categories and number 1 most gifted business book on customer experience.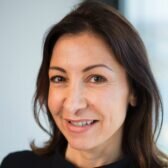 Vicky Katsabaris
Head of CX Solutions & Strategy, Qualtrics APJ
Vicky leads the Qualtrics Customer Experience team in Asia Pacific, Japan based in Sydney. Prior to joining Qualtrics, Vicky was the General Manager of Customer Advocacy strategy at Telstra, leading the team responsible for developing Telstra's corporate strategy for improving customer advocacy, including major transformation programs and the company-wide culture change program to embed a customer-centric mindset and behaviours. She also launched VMware's NPS system in Asia Pacific and Japan. Vicky works with a multitude of clients in the APAC region across a variety of industries and has experience implementing and operationalising CX programs in both B2B and B2C, has launched and embedded new programs, as well as evolved and optimised large-scale mature programs: https://www.linkedin.com/in/vicky-katsabaris/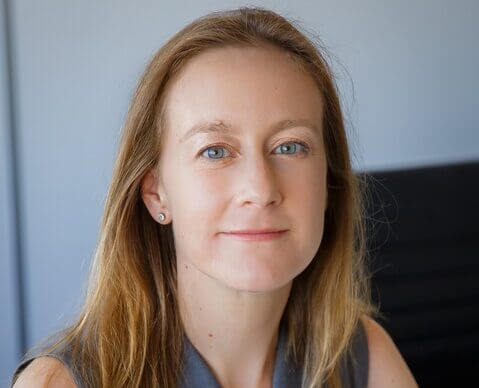 Nadia Cameron
Publisher and Editor of CMO, Associate Editor, CIO
Nadia is a respected and award-winning industry Journalist and Editor with 17 years' experience and is the Publisher and Editor of CMO from IDG.
Throughout her career, she has maintained a focus on technology and business, working for titles such as CIO, Computerworld, PC World, Australian Reseller News (ARN), Exhibition News, Business Asia, and now CMO. From 2010 to 2012, Nadia was Managing Editor of business publications for the UK live events industry, and created FaceTime Magazine for event marketers. She's also responsible for launching and transforming key industry events, such as the annual ARN Industry Awards and Exhibition News Awards.
Nadia rejoined IDG Australia in 2013 to create CMO, a dedicated title for the modern marketing chief. In 2015, CMO launched the CMO50 program, now recognised as the country's premiere list for modern marketing excellence, supported by a highly prestigious annual event.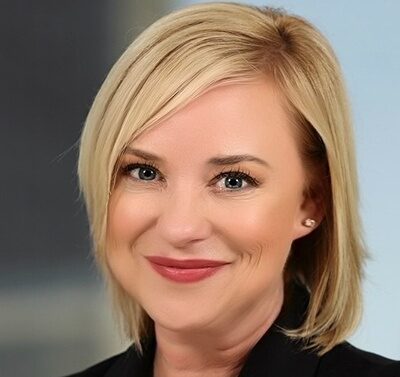 Kirsty Hosea
Partner, Deloitte Digital
Kirsty is a partner in Deloitte Digital's Customer Strategy and Experience Design practice. She leads the firm's Experience Measurement and Trust capability, creating a tangible framework to help organisations identify and address trust factors to improve engagement, performance, cost, revenue and outcomes.
Prior to returning to Australia in 2017, Kirsty spent over 15 years focussed on strategy and transformation consulting in the public, private, and academic sectors in the United States. During this period, she built the Deloitte's Customer capability in the U.S. Federal sector.
Kirsty is primarily focussed on Education and the public sector, she is passionate about Australia's Education potential, and helping the Australian government become the most trusted in the world, with a formula for improving performance and citizen outcomes.
Request a personalised demo today!
More than 16,000 brands and 99 of the top 100 business schools use Qualtrics
---