LIVE VIRTUAL EVENT
Maximise the impact of your B2B customer experience program
---
A well developed Customer Experience (CX) program is one of the top priorities for most B2B companies. Yet many programs are still immature. However, investing in your CX program can be one of the most impactful things a business does. In fact, 75% of CX leaders point to their programs as positively impacting their organisation's financial performance year over year.
Join our speakers, Aimee Lucas, CCXP (Distinguished Principal XM Analyst, Qualtrics) and Craig James (Principal & XM Scientist, Asia Pacific, Qualtrics), to dive into the world of B2B CX to learn about the latest trends in the market and insights into how to take your program to the next level while delivering for your bottom line.
This event is part of a 2-part series.
In this session, attendees will:
Understand why XM matters when it comes to effectively managing B2B relationships.
Learn how to combine experience and operational data for powerful account-level insights.
See how to architect and effectively expand CX within a B2B organisation.
Leave with specific best practices to get started taking your program from where it is to best-in-class.
Interested in learning more on Part 2: Activating the organisation for B2B CX success?
Featuring
---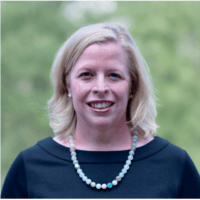 Aimee Lucas
Distinguished Principal Analyst
Qualtrics XM Institute
Aimee Lucas is an experience management researcher, advisor, trainer, and speaker. As part of Qualtrics XM Institute, she focuses her efforts on helping organisations optimise their experience management (XM) programs. Aimee leads the XM Institute's research into CX and EX best practices and the broader organisational capabilities required for building loyalty by improving customer and employee experiences.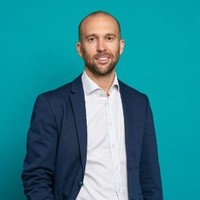 Craig James
Principal & XM Scientist, Asia Pacific
Qualtrics
Craig James is Principal & XM Scientist specialising in customer experience for the Asia Pacific region at Qualtrics. In this role, Craig is responsible for CX Advisory Services, which supports, guides, and advises organizations as they design and manage CX programs. Craig is a long-standing CX practitioner with more than 15 years of experience in nurturing customer experience programs, enabling leaders to measure and take action on feedback, while driving a customer-centric culture. Before joining Qualtrics, he led the CX and Innovation function for Optus Business, Australia's second largest Telco. Prior to that, he delivered a range of customer-impacting programs around the globe during his seven years with Deloitte in the UK, including being seconded to a role leading the CX program for the London 2012 Olympic Games.
Request a personalised demo today!
More than 16,000 brands and 99 of the top 100 business schools use Qualtrics
---