ON-DEMAND MASTERCLASS
Redesigning EX using Design Thinking
---
Research shows that people practices that are designed to be employee-centric exhibit up to 4x more profit per employee, have a turnover rate 40% lower than the average company, and return customer loyalty rates of 200%+ compared to those who don't.
There is a need for organisations to look at new ways of thinking for creating an EX program that goes beyond superficial changes. Deep dive into this on-demand masterclass session to explore how HR teams can leverage design thinking for designing an effective EX program for a new type of employee.
Access our on-demand masterclass with PeopleMatters to...
Learn the key elements necessary for EX strategy success and how your organisation can select the right tools & resources
Learn how organisations can use people analytics for improving employee wellbeing, loyalty, productivity & more
Get familiar with the trends on the new experiences and preferences people now have around work.
Featuring
---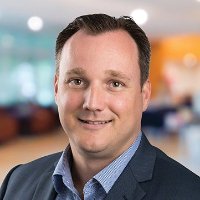 Steve Bennetts
Head of of Employee Experience, Solutions & Strategy, Qualtrics
Steve Bennetts specialises in employee experience (EX) and human-centred technologies. Steve is the Head of EX Strategy and Solutions for Qualtrics, he helps guide Qualtrics customers to optimise the employee experience at every point in the employee lifecycle. Prior to joining Qualtrics, Steve was the GM of Innovation and Client Services at Chandler Macleod and prior to that worked as a principal consultant at Sentis. With over 15 years of experience, he has successfully lead teams of psychologists and professionals within the private and public sector, focusing on positive client experience and excellence in service delivery. Steve is a passionate psychologist utilising the crossover space between creativity, psychology, and digital technologies to create a positive experience on our planet.
Request a personalised demo today!
More than 16,000 brands and 99 of the top 100 business schools use Qualtrics
---