MASTERCLASS
Closing the Research Paradox | Work Different
---
There is a research paradox in the financial services industry - business insights have never been more important in order to make sense of rapidly changing markets, yet many institutions are reducing their budgets and resources.
With resources limited, change accelerating, and increased competition organisations need to know their efforts are giving back to the business. For instance, how are consumers changing in terms of online preferences and desire for contactless engagements? Are you optimising product and promotional strategies to reflect these changing needs and to maximise business impact.
Join Qualtrics for this exclusive Masterclass exploring the tools you need to overcome the paradox and optimise your programs for this new reality.
What you will learn in this Masterclass:
How to integrate insights from multiple platforms for faster, smarter, real-time decision making
The programs you need to design products and services tailored to customer needs, such as conjoint analysis and concept testing
Strategies for rapidly testing the effectiveness of new products and communications
The tools increasing research efficiencies, from intelligent, AI-powered workflows through to platforms that can be scaled and configured for immediate needs
How to help leaders make sense of data with easy-to-understand visual dashboards
Other events in this series:
Featuring
---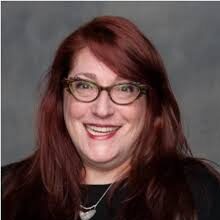 Karen Goldstein
Senior XM Scientist Research Services, Qualtrics
Karen brings over 25 years of experience in B2C and B2B research, cultivating deep experience in Innovation research methods and tools.
Prior to joining Qualtrics, she worked with Fortune 100, Fortune 500, as well as smaller firms, while at GfK and Synovate. At GfK, she led the Financial Services Innovation team, working within the Banking, Insurance, Payments, Investment, and FinTech markets.
Before working in custom research, Karen worked with many top tier CPG food and beverage manufacturers at The NPD Group's National Eating Trends and at Information Resources. Her last position at IRI was in the Analytic Insights Group, where she was responsible for the design and analysis of in-market testing studies, as well as modeling and advanced Panel analyses.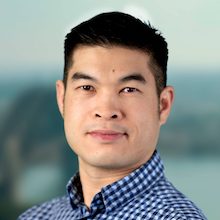 Gabriel Wong
Presales & Enablement lead, Qualtrics, Greater China
Gabriel currently serves as the Presales & Enablement lead for Qualtrics in the Greater China region. Over the past 15 years, he has helped blue-chip customers use experience management to create differentiated experiences. His focus is primarily on design and measurement to drive organisational change.
Gabriel is a graduate of the Sauder School of Business at The University of British Columbia.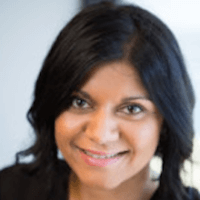 Lisa Khatri
Research & Brand Experience Lead APJ, Qualtrics
Lisa Khatri is the research and brand experience lead for Qualtrics in APJ. Drawing upon more than 15 years' experience across Asia Pacific and the Americas, Lisa provides customers with expert advice and consulting services to guide, enable and support best-in-class research, brand tracking, and experience management (XM) programmes. At Qualtrics she is responsible for helping global companies including VW, Qantas, and Chobani, unlock and integrate the insights needed to grow their brands in the experience economy.
Request a personalised demo today!
More than 16,000 brands and 99 of the top 100 business schools use Qualtrics
---