WEBINAR
Keeping a positive reputation in healthcare
---
When it comes to healthcare, patients will always choose organisations and providers they can trust.
Understanding the reputation of your healthcare organisation - from the positive influences to the negative - can help you improve the services you provide for more effective patient outcomes.
Join SAP's Martin Burger for this session to discover:
How to understand and take action on factors impacting your reputation
What you can do to quickly glean these insights from patients and employees
Why identifying your brand drivers will help providers achieve success at home and overseas
About this webinar series:
Our Qualtrics healthcare experts and XM Scientists have designed a 4-part series to help healthcare providers and systems deliver the services and experiences the entire sector needs during this period of unprecedented demand.
You will hear how leaders are putting these strategies into practice, and by the end of the series will have mastered:
Featuring
---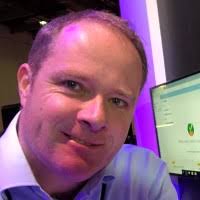 Martin Burger
Senior Industry Advisor, SAP
Martin has over 15 years of experience in health informatics supporting markets in Asia, Europe and North America. In his current role based in Singapore, he is responsible for defining and driving SAP's healthcare strategy across the Asia Pacific region and supporting market units in key deals.
Prior to this, Martin spent 5 years as Healthcare Solution Manager for APJ, responsible for roll-out of new SAP solutions in the healthcare industry. In addition, Martin has taken on the role as hub lead for ANZ for the last 2 years to lead a team of solution management colleagues in Australia / New Zealand, foster close collaboration with the local sales team, and be the single point of contact for management at headquarters in Germany and the US.
Prior to his work experience in Australia, Martin had worked 4 years as part of the global healthcare product management team based in Walldorf. Martin holds a master's degree in Medical Informatics of the University of Heidelberg, Germany, and University of Utah, United States.
Request a personalised demo today!
More than 16,000 brands and 99 of the top 100 business schools use Qualtrics
---