Customer Experience Software
Turn customers into fans
---
Every customer interaction adds up. And when the overall results are positive, customers spend more, advocate more and stay with you for longer. Cultivate customer love by tracking and transforming the moments that matter with a class-leading CX management system.
Gather feedback across your customer journeys with intercepts, buttons, reviews, ratings and more
Turn poor experiences into great ones with closed-loop feedback for priority customers
Get deep insights on customer behaviours and trends with predictive intelligence and key driver analysis
Take action automatically with preset conditions that trigger alerts and recommendations inside your business
Ready to build a customer experience programme that builds loyalty as well as revenue? Request a demo today.
11k+ of the world's best brands have turned to Qualtrics
---

The most sophisticated customer experience platform on the planet
---
Measure & Baseline
Measure customer satisfaction at every touchpoint along the customer journey and establish baselines to measure future performance.
Predict & Prioritise
Predict and prioritise customer needs and trends, identify key engagement and experience drivers, and drive results with role-based dashboards and action plans.
Track & Optimise
Track consumer behaviour across diverse segments, benchmark your company versus competitors, conduct complex academic research, and do all of your ad and product testing at a fraction of the price you'd pay to outsource your research.
Advanced capability meets incredible simplicity
---
When you depend on external partners to manage your customer satisfaction, not only does every change cost you time and money, but it also distances you from your customer. Qualtrics puts you back in the driver's seat and provides the most powerful research platform to make improvements to your program in real time and at no additional cost.
Hear every single customer and take actions that make an impact
Meet your customers where they are and capture real-time feedback in the moments that matter. With 27 channels and 128 data sources all feeding into one platform, you'll get a complete view of what customers are thinking and feeling.
Go beyond measurement and take the actions that will generate real business value. Designed to be scalable and sustainable, CustomerXM helps you drive action throughout the organisation.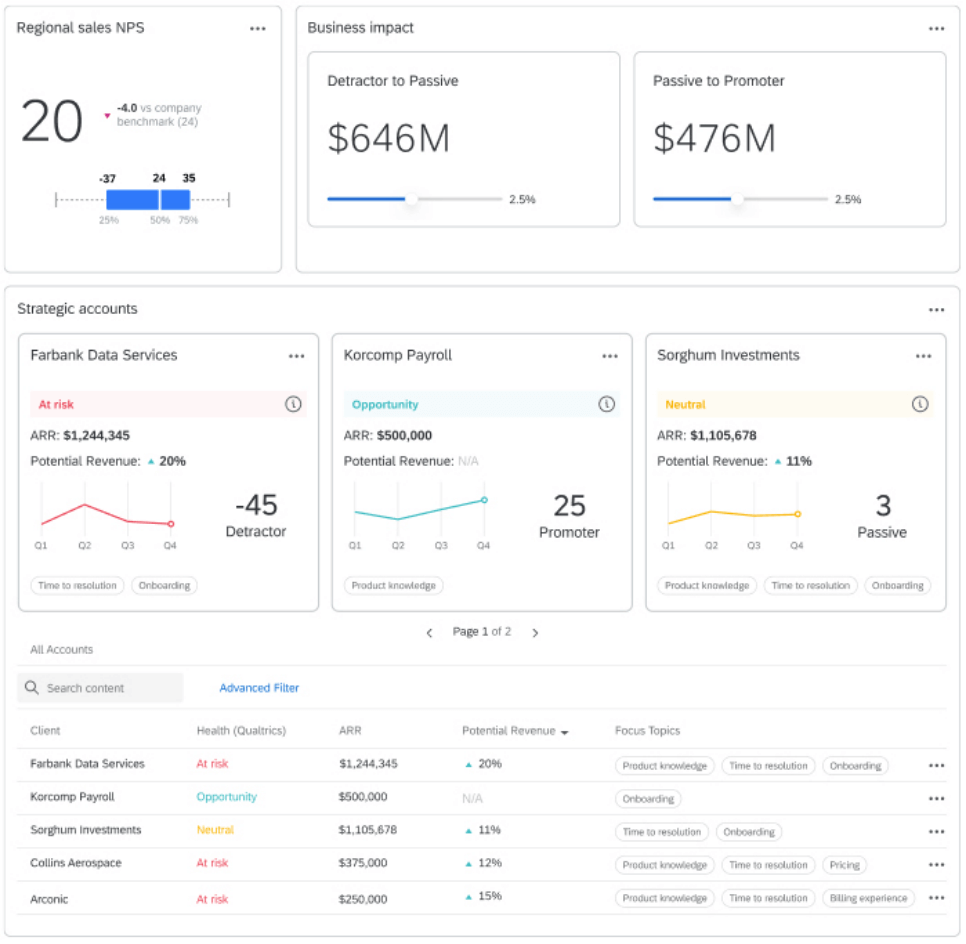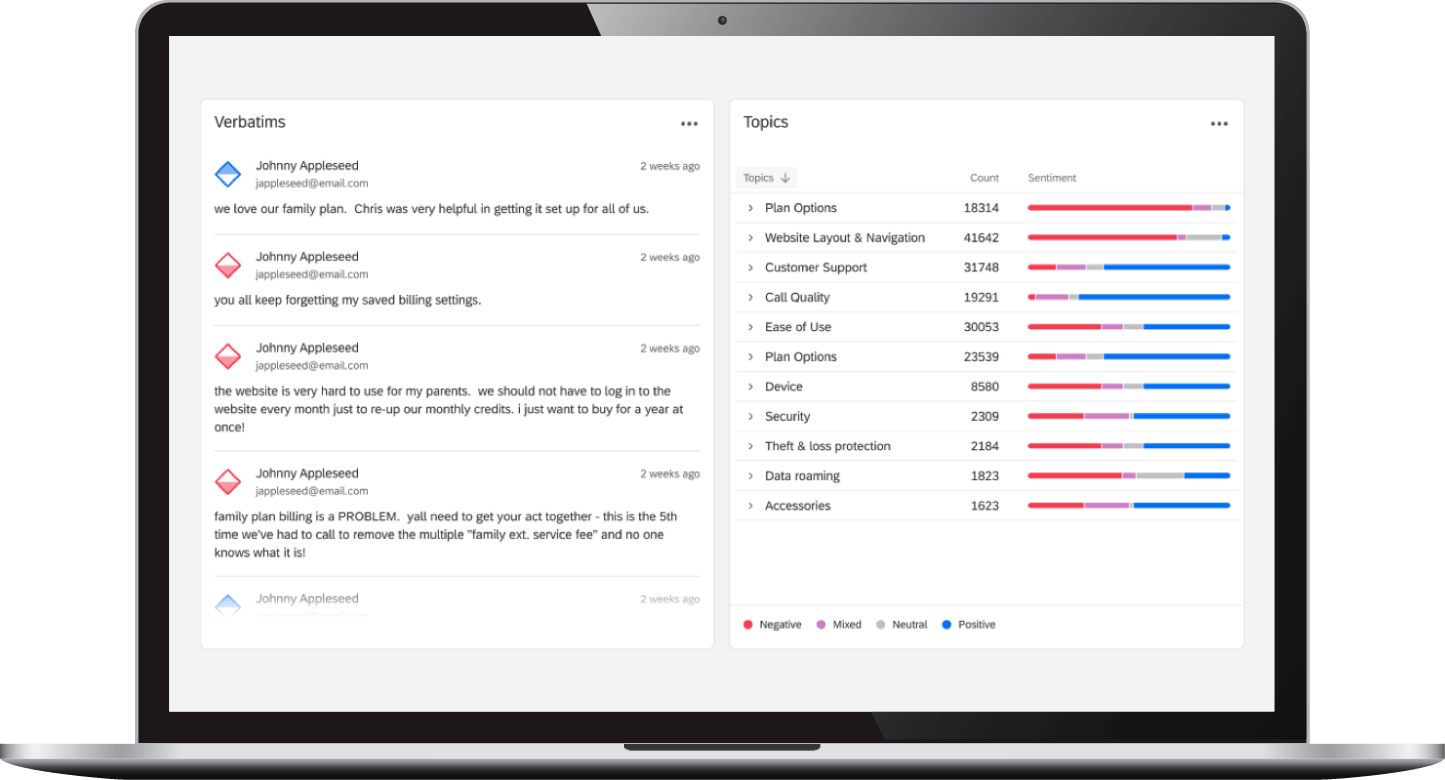 Know exactly how to retain customers
Uncover trends, patterns and key drivers of customer loyalty with iQ, our predictive intelligence engine. Access prescriptive insights, instantly – so you can focus on the areas that will maximise impact.
Deliver recommended actions to the people in the best position to respond
CustomerXM automatically sends recommended actions to the right teams, in the tools they use, so they can take the steps that will improve customer satisfaction, spend, and loyalty.
Drag-and-drop integrations automatically trigger actions in your CRM, ticketing systems, messaging apps and more, to create a single System of Action that puts the customer at the heart of the organisation.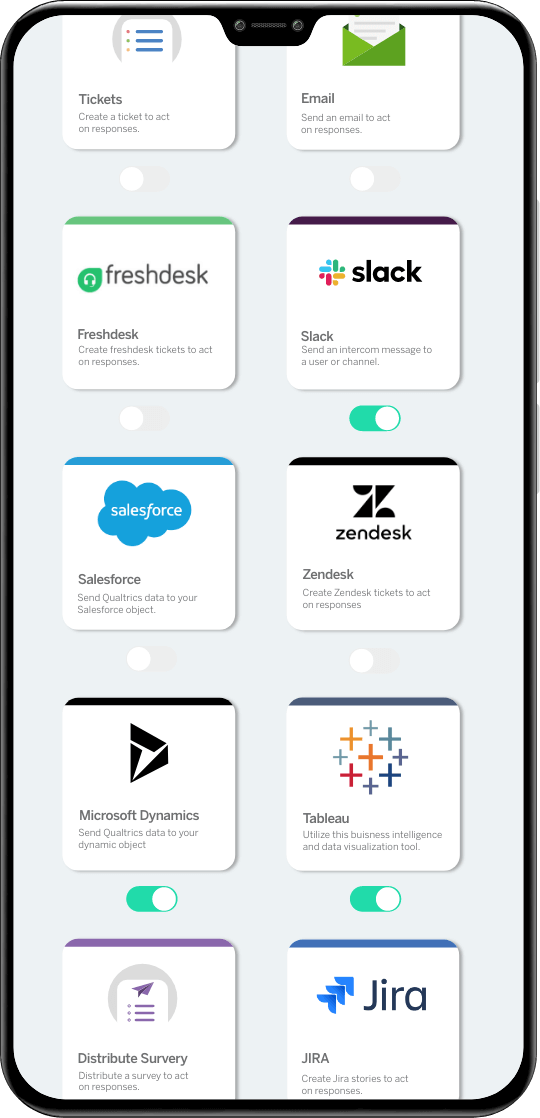 Top rated customer satisfaction software
---