CUSTOMER EXPERIENCE MANAGEMENT SOFTWARE
Turn customers into fans
---
Hear every customer's voice, fix every broken experience, and increase customer loyalty and spend. With Qualtrics CustomerXM, you get the power of the ultimate listening engine, predictive intelligence and analytics, and full closed-loop actioning capabilities. So you can gain a holistic understanding of your customers' experiences and take the right actions that drive meaningful impact.
11k+ of the world's best brands have turned to Qualtrics
---

The System of Action that takes you beyond measurement to breakthrough results
Business value realisation
Take actions that make an impact
Go beyond measurement and take the actions that will generate real business value. Designed to be scalable and sustainable, CustomerXM helps you drive action throughout the organisation.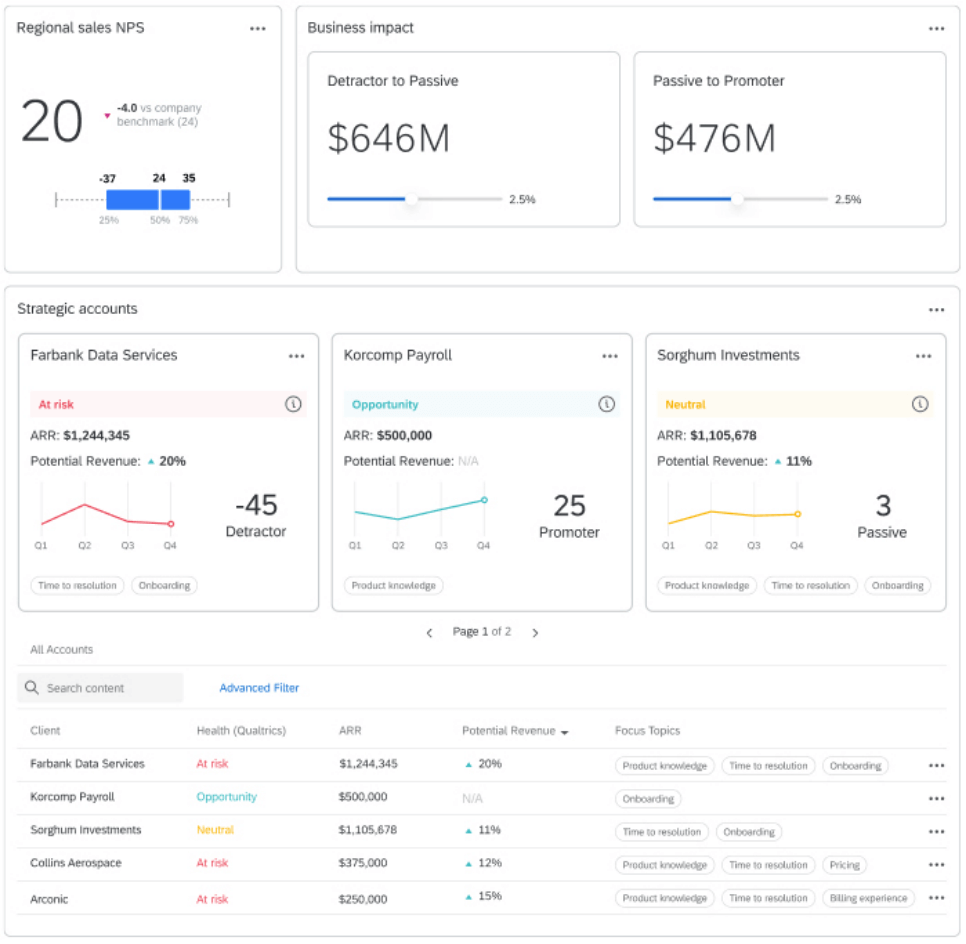 Ultimate listening
Turn customer feedback into actionable data
Gather feedback from 27 channels and 125+ data sources to make every comment an opportunity to deliver a better product experience.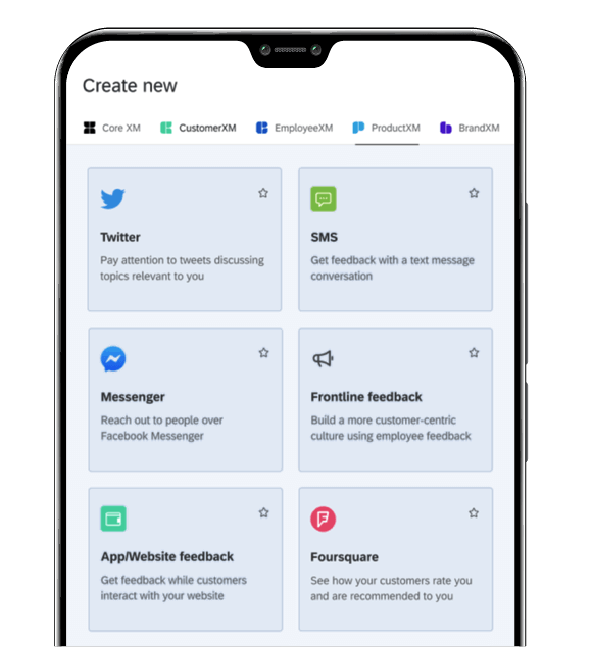 Predictive AI
Know exactly how to retain customers
Uncover trends, patterns and key drivers of customer loyalty with iQ, our predictive intelligence engine. Access prescriptive insights, instantly – so you can focus on the areas that will maximise impact.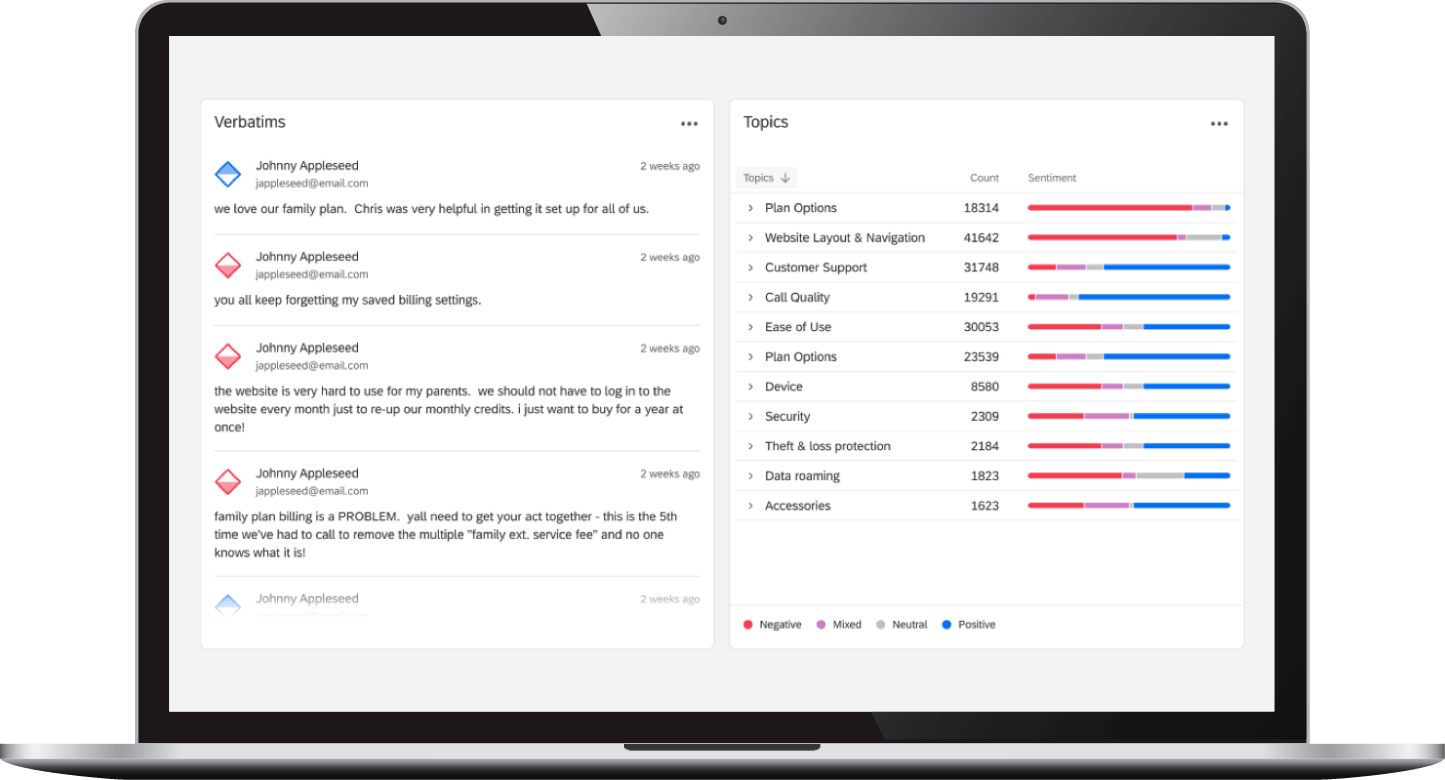 Enterprise Grade
One platform –
safe, secure, and trusted
Have complete peace of mind with an enterprise-grade platform that offers best-in-class security, compliance and manageability.
With robust management tools, you can control team and department access too, ensuring the right data flows to the right people.
Qualtrics CustomerXM has a 633% ROI
Qualtrics commissioned Forrester Consulting to conduct a Total Economic Impact™ (TEI) study and examine the potential return on investment (ROI) enterprises may realise by deploying its customer experience (CX) platform.
Read the full report here
Ready to take your customer experience to the next level?
What is Customer Experience Management?
Customer experience (CX) is the total perception someone has of your organisation. It's the cumulation of all the various experiences customers have with your company, and can help:
Improve customer retention and loyalty
Increase customer share of wallet
Optimise customer acquisition
Reduce cost to serve
Increase brand awareness and equity
The best customer experience management software programs track every customer interaction and
analyse the data to close the gap between what customers expect and what the experience currently being delivered.
A recent study showed that "Customer Experience Leaders" grow 2x faster and maintain operations that are 15% leaner than the average company.
Learn More