QUALTRICS EXPERIENCE MANAGEMENT
Qualtrics Singapore Office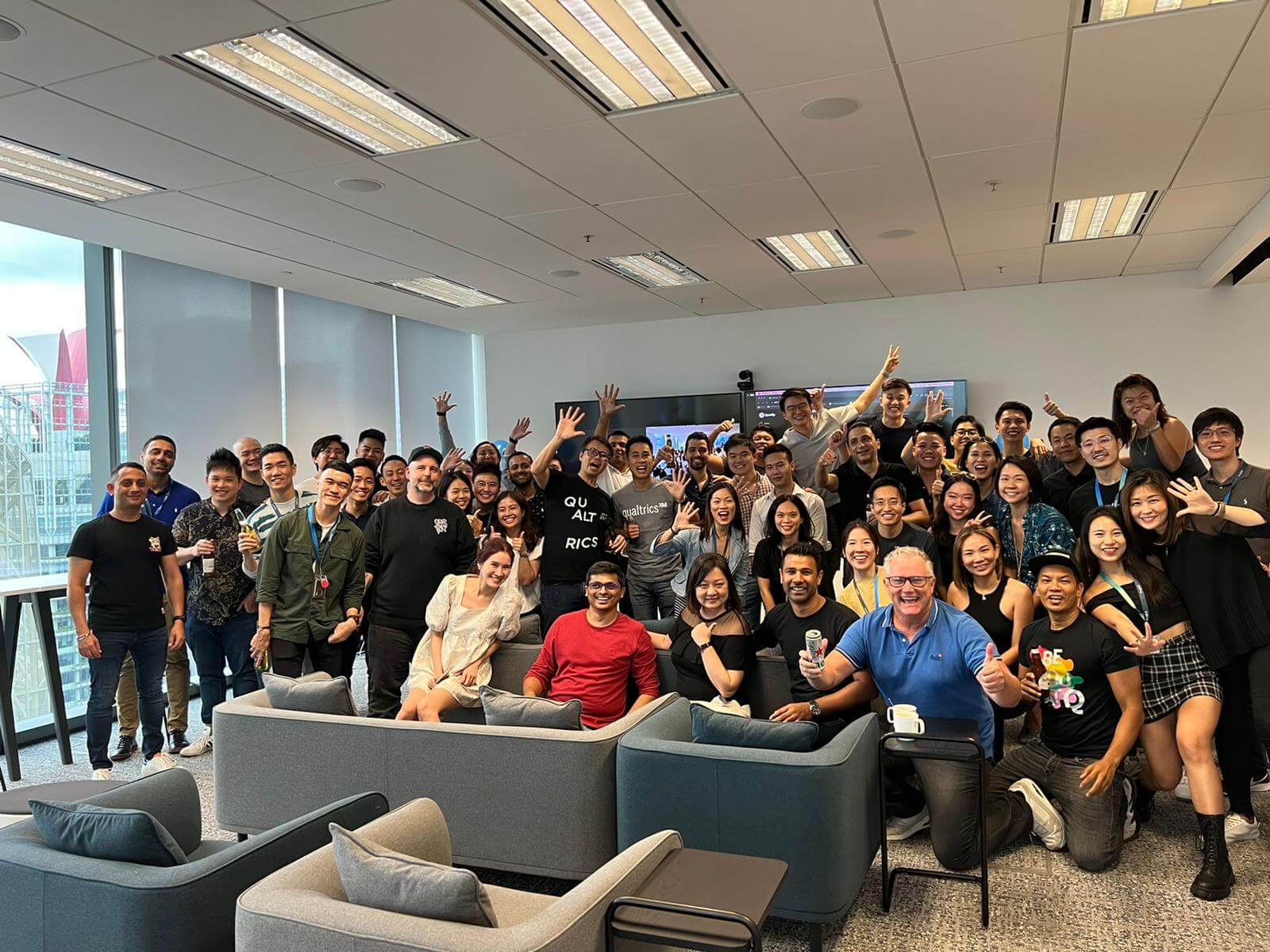 ---
Connecting the X's and O's
For decades, businesses have depended on Operational Data (O-data) — hard numbers like costs, accounting, and sales — to inform their business decisions. But O-data only tells you what has happened — it doesn't tell you why.
To understand why things happen, you need to understand the thoughts and emotions of the people involved. We call that information Experience Data (X-data).
Experience management software makes it possible for you to combine O-data and X-data to ensure that every business decision is based on both facts and the intangibles.
---
Measure. Predict. Improve.
The 3 steps to XM mastery
1
Measure every
experience that matters
---
Emotions and sentiments can change at a moment's notice. Gathering X-data is an ongoing process to solicit feedback from the right people, at the right time, and for the right reasons.
2
Get predictive with
detailed analytics
---
While feedback might often seem fragmented, powerful AI and machine learning uncovers hidden insights and patterns that help identify actions that can be taken to prevent potential problems from surfacing.
3
Act and
optimize
---
Insights are only valuable in the hands of the people that can take drive action and drive improvements. Sharing insights with the right people, setting action plans, and tracking improvements is how XM drives business results.

ALL YOUR DATA
IN ONE PLACE
Connect all your data with APIs with Salesforce, Tableau, Marketo, Google Analytics, Adobe Analytics and more.

BEST-IN-CLASS
SECURITY
With secure data centres, access control, cloud infrastructure, high-end firewalls and network security, all your data is safe and available for your eyes only.

ADVANCED FEATURES
MADE SIMPLE
In just a few clicks, view your data on customisable drag-and-drop dashboards, powered by some of the most advanced analytics on the planet.

ACCESS AND UPLOAD DATA FROM
ANYWHERE
With a cloud infrastructure, you can access and upload data wherever your customers are. With redundant data storage and 99.7% uptime since 2010, you'll always have access.
---
Trusted by over 16,000 of the world's leading brands and
99 of the top 100 business schools
Powered by the speed and accuracy of the Qualtrics CustomerXM platform, Vietnam Airlines is able to CAPTURE CUSTOMER INSIGHTS, which serve as very important input for creating breakthrough customer experiences - characterized by Vietnam's rich culture and identity - helping cement our position as one of the leading carriers in the region.
Vinod Kannan, Chief Commercial Officer at Scoot
Qualtrics offers unparalleled speed-to-market and EASE OF INTEGRATION. We were impressed with the Experience Management Platform which collects customer feedback from multiple sources and delivers actionable, real-time insights on a SINGLE, UNIFIED PLATFORM using artificial intelligence and machine learning capabilities. Qualtrics allows our employees to prioritise and optimise service delivery for our customers quickly wherever they are.
Vinod Kannan, Chief Commercial Officer at Scoot
We're helping some of Asia's biggest brands. Let's discuss
how we can help your business.