Webinar
Design a World-Class Brand Tracking Study
---
Today's consumers think about brands differently. Learn how to design a brand tracking study that helps you increase consumer loyalty.
What you will learn from this Webinar
How modern consumers think about brands – The world is changing, with an explosion of choice. It's essential to understand how your customers interact with your brand and with competitors' brands. Learn about awareness, salience, consideration set, and customer effort.
The purpose of a brand tracking study – Helping you understand your opportunities and vulnerabilities; perception and positioning; and marketing investments.
How to design your first internal brand tracking study – Learn which question types to use and how to structure your brand tracker to help you get consumers all the way from awareness to purchase and loyalty.
Featuring
---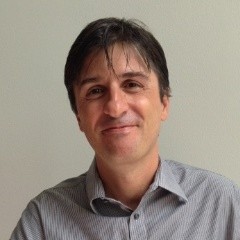 Franck Sarrazit, PhD
Principal Consultant, Qualtrics
Learn how Qualtrics can help you improve your research
More than 11,000 brands and 99 of the top 100 business schools use Qualtrics
---