LIVE EVENT
Understanding Customer Motivations in a Crisis Moment
November 18, 2020 / 10:00 am PT / 11:00 am MT
---


In times of crisis, customer needs change quickly. But how do you keep up? How do you adapt your strategy in the face of new challenges and respond to emerging customer needs? Join us for a virtual event with Deloitte and FullStory to find out how you can respond quickly and take the right actions to meet your customers' needs, no matter how fast they change.
What you'll learn from this event:
How to understand your customer's changing motivations.
Where to access tools that help you make the most impactful changes quickly - speed matters!
Why organizing your teams and tools to be more agile will keep you ahead of future change cycles.
By registering for this event you agree to allow Qualtrics to share and process your personal data for purposes of follow-up with regard to the content of this webinar, including to event partners Deloitte and FullStory, in accordance with our Privacy Statement.
Featuring
---
Khusro Khalid
Managing Director
Deloitte Consulting LLP
Khusro Khalid (KK) is a leader in Deloitte Digital's Advertising, Marketing and Commerce offering where he advises global clients in the use of technology to achieve their strategic goals. KK has over 20 years of experience in leading digital transformation initiatives with a focus on customer experience, data and insights, and technology-based engagement platforms.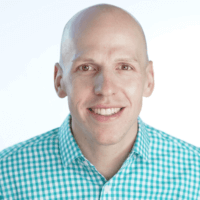 Clay Warren
Head of Digital CX
Qualtrics
As Head of Digital CX, Clay Warren leads the product and marketing strategy for the Qualtrics CustomerXM for Digital solution. In his career, he has enjoyed both a depth and diversity of experience spanning disciplines including digital marketing strategy, media, analytics, and product marketing. Prior to Qualtrics, Clay led the go-to-market strategy for Adobe Analytics. Prior to Adobe, he built digital marketing strategies for Microsoft and for global brands at digital agency, Razorfish.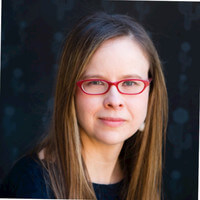 Agata Bujaj
Head of Product
FullStory
Agata is an experienced digital leader, with 15+ years of experience in product management, strategy, consulting, and engineering. She currently leads the product team at FullStory, a leading digital experience analytics platform. Agata is passionate about data and research-based decision making, aligning teams to scale and building customer-centric products that create better experiences for end users. Prior to joining FullStory Agata built and led product teams at a range of organizations, from startups to Fortune 100 companies (including IBM and Home Depot).
More than 11,000 brands and 99 of the top 100 business schools use Qualtrics
---