LIVE EVENT
The experience evolution of the insurance industry
December 2, 2020 / 9:00 am PT / 10:00 am MT
---
Most people hope they never have to interact with their insurance company — and when they do, each interaction has a disproportionate impact on how they feel about the company. That's why meeting customer expectations at every stage of the customer journey is vital to driving loyalty and revenue. From opening a policy to making a claim, find out how you can listen, understand, and take action to personalize the experience, and reduce churn. By leveraging the Experience Management (XM) platform by Qualtrics and Experience Insights from IBM-iX and IMB-Watson, you can listen, understand, and take action to improve and personalize experiences for customers, agents and employees.
Join Luke Williams, Senior Vice President & Senior Principal XM Catalyst at Qualtrics and Noel Garry, Insurance Partners Lead at IBM in Europe & Asia/Pacific to hear how Qualtrics and IBM are partnering to help you learn from the past and plan for the future, as the insurance industry evolves to become focused on leading through experience.
What you'll learn from this event:
How to reduce customer churn and fuel growth
How to improve the customer experience by focusing on the employee experience
How to take the right actions and close experience gaps across the customer journey by leveraging multiple data sources
Featuring
---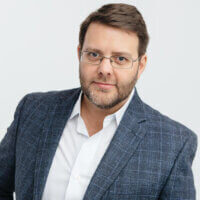 Luke Williams
Senior Vice President & Senior Principal XM Catalyst
Qualtrics XM Institute
Luke is an award-winning CX practitioner and a researcher, speaker, and thought leader. He has helped build, upgrade and execute more than 150+ customer experience programs globally that delivered measurable ROI. Luke is author of a NY Times and USA Today Bestseller (The Wallet Allocation Rule), a Nielsen Bookscan Bestseller (Why Loyalty Matters), as well as a Harvard Business School case study and over a dozen academic and trade publications.
Noel Garry
Insurance Partners Lead - Europe & Asia/Pacific
IBM
Noel Garry has 40 years of experience in insurance, and is a sought-after speaker for Information Management and a member of the IBM Insurance Academy. Before joining IBM in 2010, Noel led a Customer Centricity programme which won a World Award. Since joining IBM, Noel has been working on their Cloud and Cognitive strategy. Noel has a degree in Business and Information Technology from Trinity College Dublin and an MBA from University College Dublin.
More than 11,000 brands and 99 of the top
100 business schools use Qualtrics
---