DesignXM Product Updates
Powerful research tools to bring insights to life
Unlock breakthrough insights, get closer to your audience,
and tell the stories behind their experiences. Check out our
latest release that brings qualitative research and smarter
audience management together.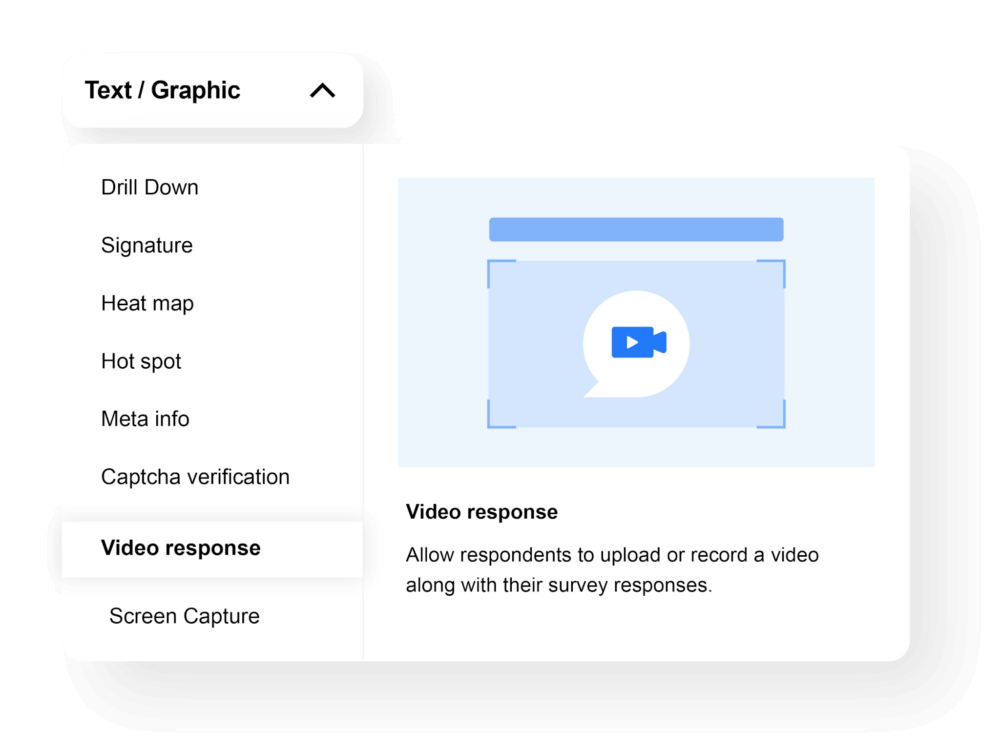 Video Feedback
Data points, meet human storytelling
Powerful new tools that enable your audience to tell their stories straight from their desktop or mobile device.
Powerful insights from human stories: automatically transcribe, then analyze video responses with Text iQ to uncover trends, topic, sentiment, and more
Engage your stakeholders with data storytelling: filter, select videos, and clip them in the built-in video editor, and then share a highlights reel with your stakeholders
Give respondents complete control: if they're not happy with their video, they can start again, ensuring you maintain data quality
Audience Management
Know your market better than anyone else
Enhance your data by building panels that get smarter over time.
Reduce the cost of research: build your own on-demand sample of respondents to complement your 3rd-party sample
Recruit through any channel: Pre-built intercepts connect to your panel invite and use targeting logic to reach out to the right audience, automatically, on any channel
Build rich, dynamic customer and prospect profiles: Respondent profiles automatically update with every interaction, enabling you see every experience they've had over time using Experience iD (XiD)
Download our guide to panels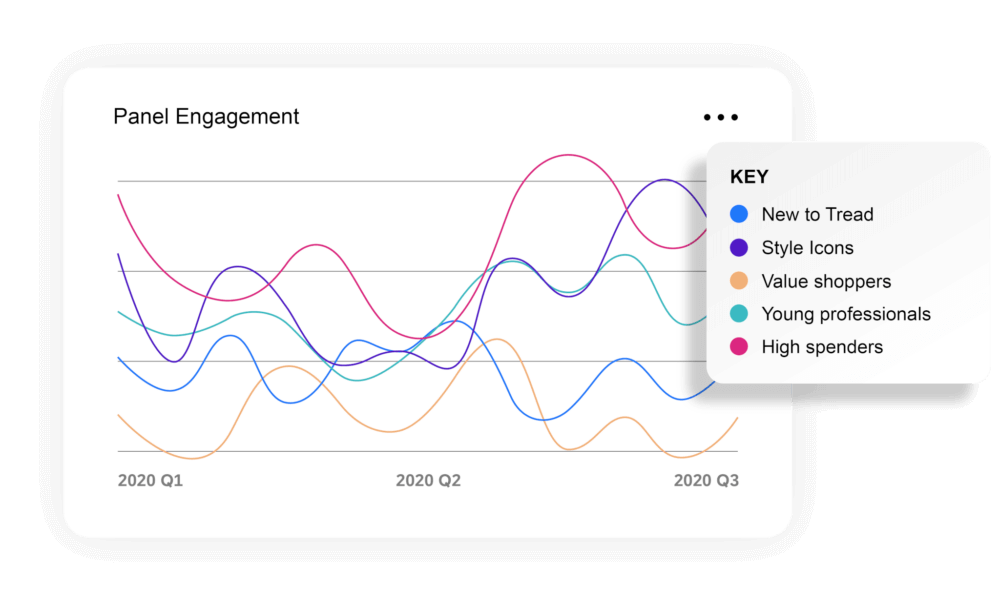 Powerful tools with proven ROI
---
Increase speed to insights
Understand changing market dynamics and consumer behavior. Have control of your data and market research tools in a single system to execute research projects seamlessly.
Reduce outsourced resource spend
Bring more research in-house and leverage
technology to complete research initiatives.
Identify promising product concepts early
and optimize R&D spend.
Improve market research quality
Target an engaged and intelligently segmented pool of respondents for accurate insights. Utilize Machine Learning & Artificial Intelligence technologies to mine structured and unstructured data.
Start designing your breakthrough experiences