Customer Experience

Employee Experience

Brand Experience

Product Experience

Core XM

Design XM
Rich Text Editor Widget (CX & EX)
What's on This Page:
About Rich Text Editor Widgets
The rich text editor widget allows you to display static text in your dashboard.

Field Type Compatibility
The rich text editor widget does not display any mapped data. Instead, it allows you to type in your own text, independent of any data. This can be helpful for adding section headers, descriptive information, or even special messages for your dashboard viewers.
Widget Customization
You can format the content displayed in the rich text editor widget. The following options are available:
Font family
Choose from many different fonts, including Sans Serif, Helvetica, and Monospace.


Font size
Choose size ranging from 10 pixels to 64 pixels.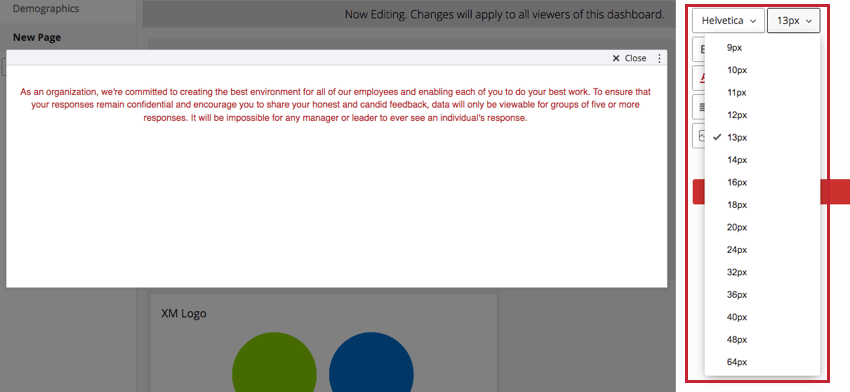 Font characteristics
Add bold, italicize, underline, or strikethrough elements to text.


Font color
Change the color by selecting a color on the pallet or by manually inserting the Hex Color Code.


Text alignment
Select left, middle, or right justification.


List formatting
Choose between bulleted or numbered lists.

Image
Add an image by pasting in the image URL.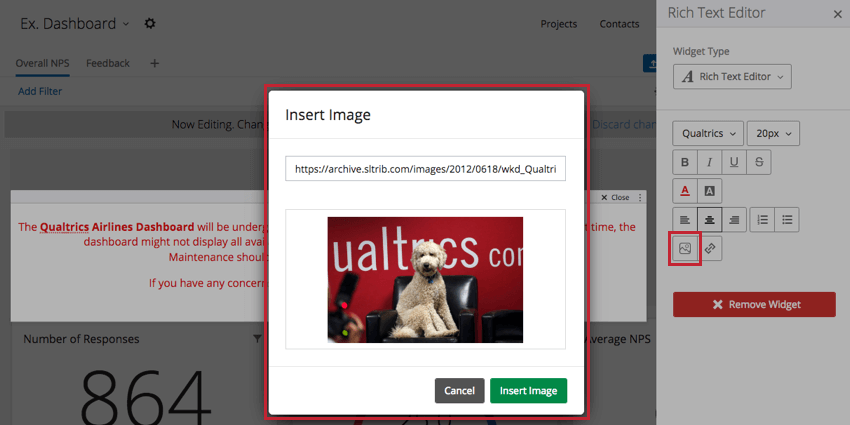 Hyperlink
Add a hyperlink to text.

Related Articles