Customer Experience

Employee Experience

Brand Experience

Product Experience

Core XM

Design XM
Statistics Tab
What's on This Page:
About the Statistics Tab
Every project has a Statistics tab along the top where you can monitor visitor interactions with all intercepts and creatives in the project.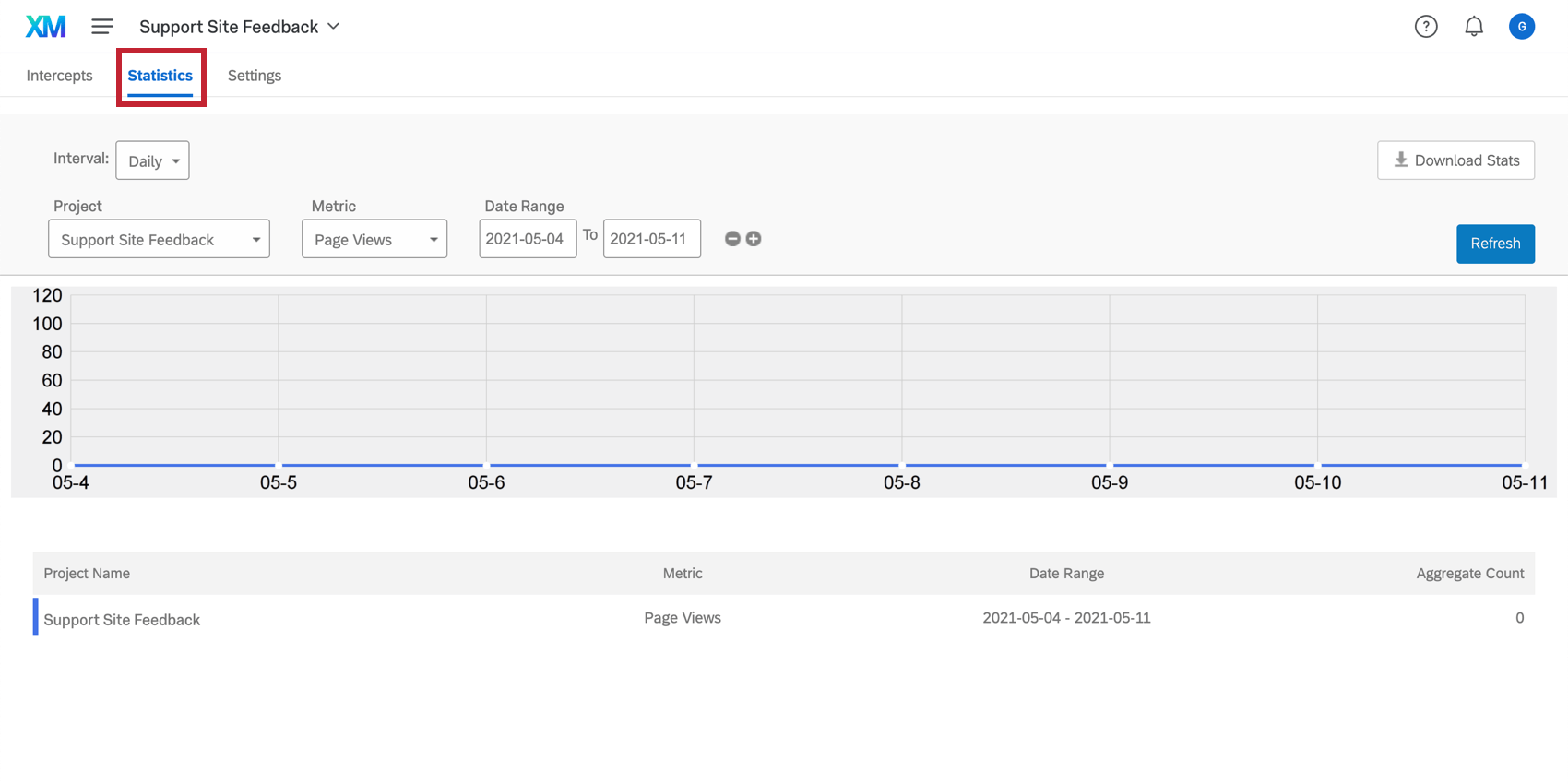 The Statistics tab works exactly the same as the Creative Statistics section, except for two major differences:
The Statistics tab shows statistics for the entire project – this includes every creative and intercept contained within it.
The Statistics tab has three measurements: Page Views, Clicks, and Impressions.
Page Views
The Page View metric is tracked and incremented every time a visitor views a page containing the project code. When the page loads, the code sends a request to our servers to see which, if any, creatives should be shown.
If you are not running any intercepts at the moment, you can stop incrementing page views by deactivating the project code. For help deactivating a project, check out our page on Deployment.
Related Articles