Customer Experience

Employee Experience

Brand Experience

Product Experience

Core XM

Design XM
Distributions Tab (PX)
What's on This Page:
About Conjoint and MaxDiff Distributions
There are many different ways that you can distribute conjoints or MaxDiff projects. For example, you may want to email the survey directly to respondents. You may simply want to post a link on your website. You may also want to text a link to the survey. All of these options and more are available to you.
With a few exceptions described below, distributing conjoint and MaxDiff projects is the same as distributing a survey project. So please see the Distributions Basic Overview for more details, while keeping the exceptions in mind.
Navigating to Distributions
There are two different ways to get to the Distributions tab so you can send your project out.
The main way is to simply click the Distributions tab on the top-left.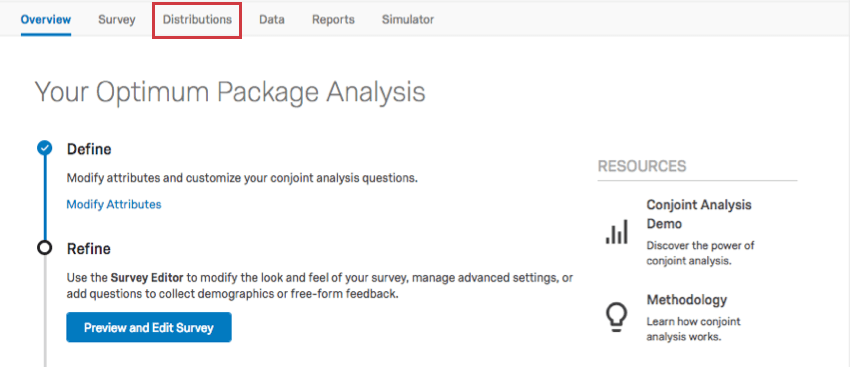 Overview Tab
If you are on the Overview tab and haven't distributed yet, you can click Collect Responses.

If you've completed this step, the button will change to say View Distribution Options.

Publishing
You can also reach Distributions from the Survey tab, where you edit the project's appearance and additional non-conjoint / non-MaxDiff questions and settings. When you click Publish for the first time, you will be brought to a new window.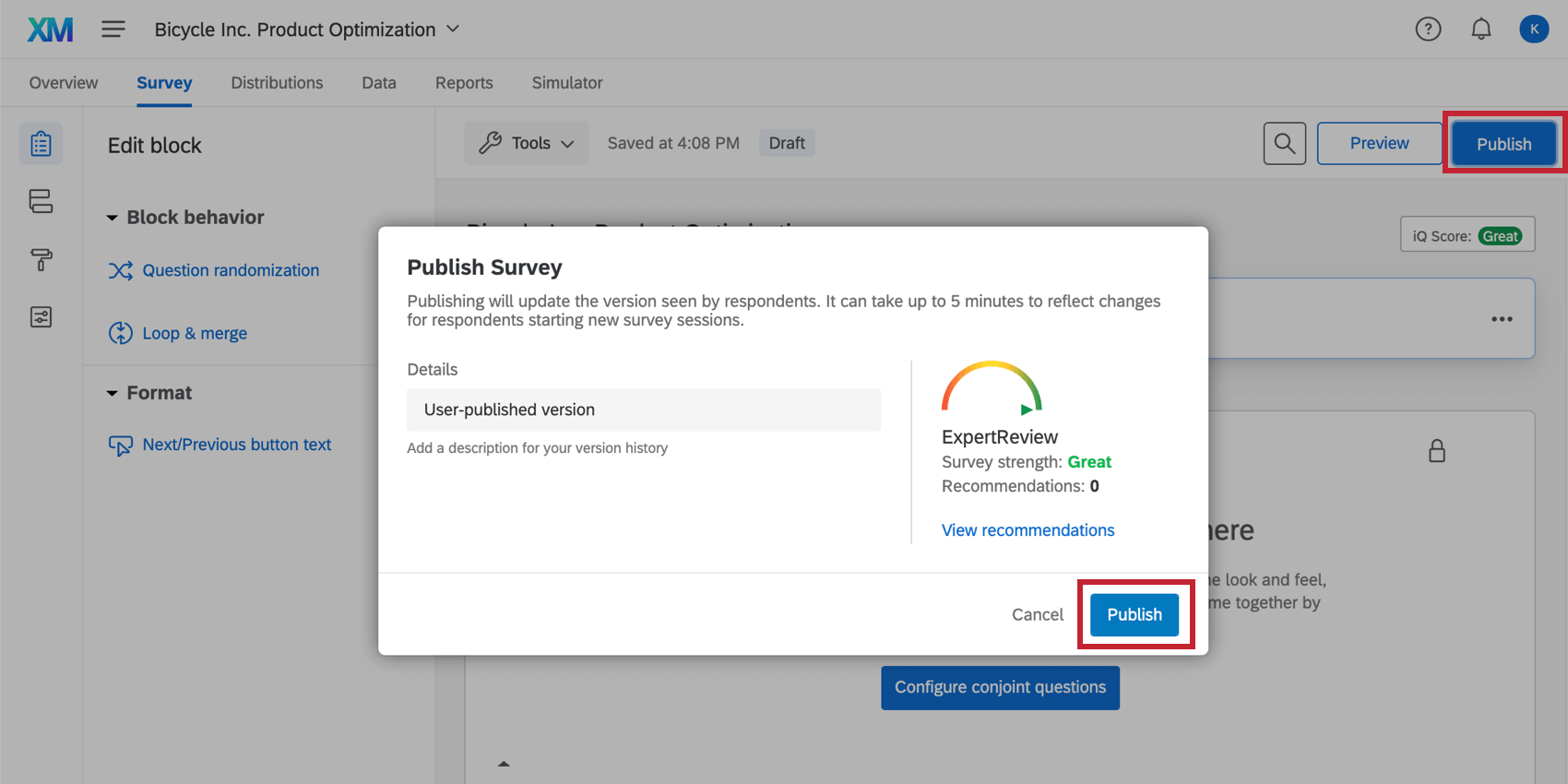 On this window, you can copy the anonymous link, or you can click distributions section to view other distribution options.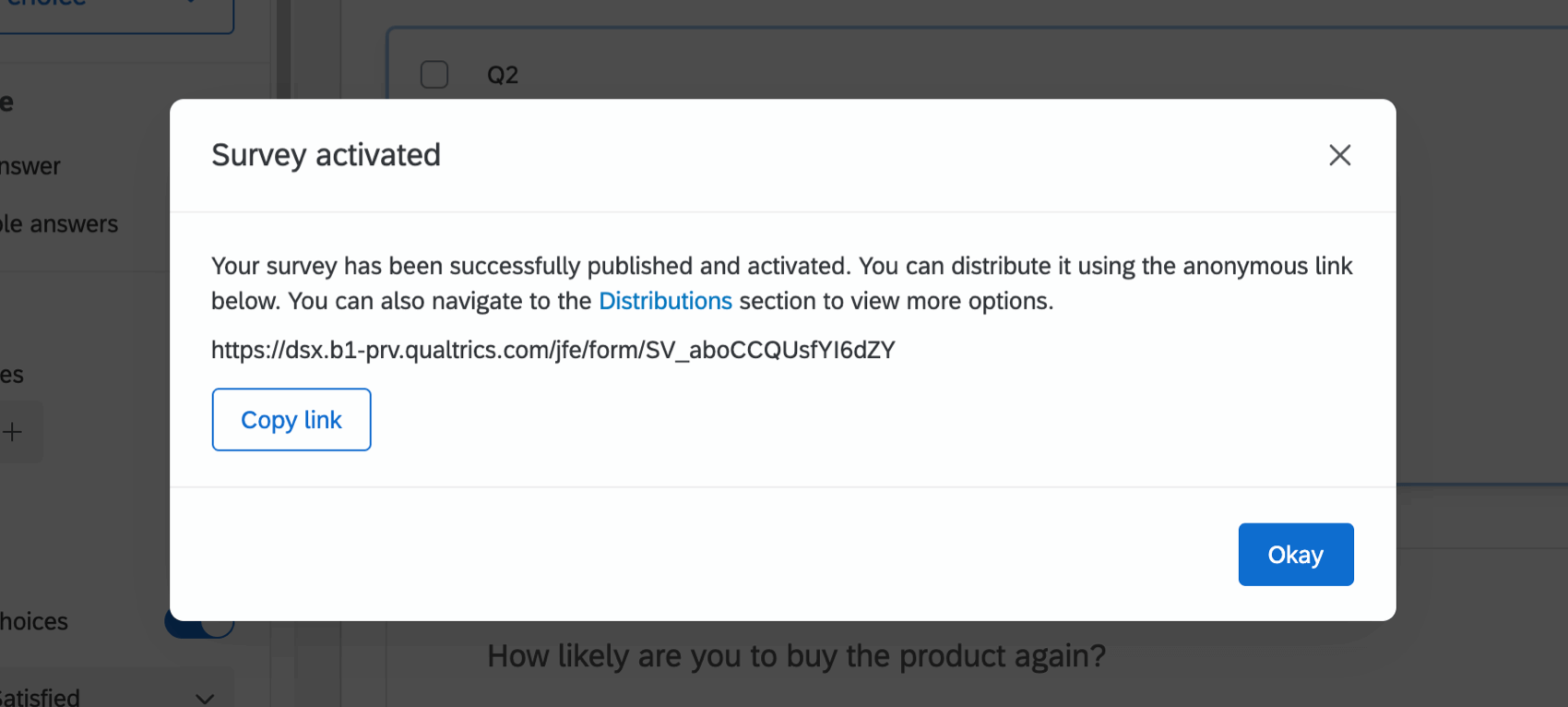 Distributions Incompatible with Conjoints and MaxDiff
There are two types of distributions that are incompatible with Conjoint and MaxDiff projects.
2-Way SMS

Qtip: SMS invites, however, work just fine with conjoints and MaxDiff!
Related Articles