Customer Experience

Employee Experience

Brand Experience

Product Experience

Core XM

Design XM
Step 4: Setting Your Feedback Preferences
What's on This Page:
About Setting Your Feedback Preferences
This page explains setting up your account preferences for your Frontline Feedback project. We will walk through entering the project the first time as a frontline employee in addition to setting subscription preferences for feedback requests.
Entering a Frontline Feedback Project as a New Frontline Employee
The way you access a Frontline Feedback project that's been shared with you depends on how it's been shared with you.
Link sharing
For users who've been given a link to the project, they'll do the following:
Click the link. It will bring them to a Qualtrics login screen.
Log in with their Qualtrics credentials.
Individual sharing
For users who've been given individual access to the project, they'll do the following:
Log in to their Qualtrics account like they normally do.
Find the Frontline Feedback project in their Projects page.
Subscribing to Email Notifications
Frontline Feedback allows users to subscribe to email notifications for feedback requests. By default, users are subscribed to all feedback requests that they create. Users can then decide to subscribe to specific tags and collections on feedback requests. More information about tags and collections can be found on our page about Managing Feedback.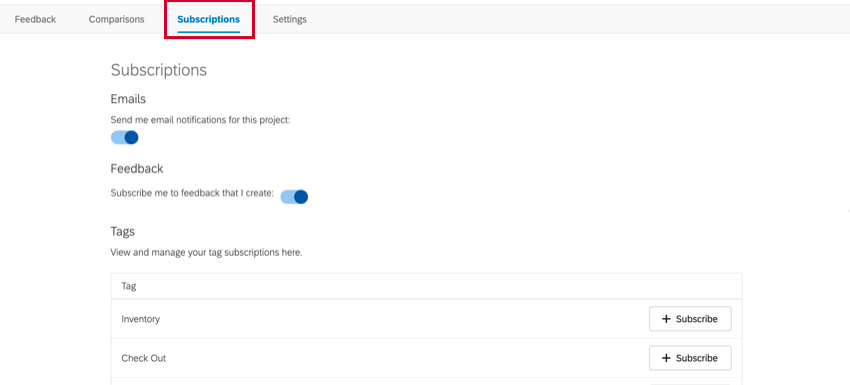 For information about the different subscription settings available to you, check out our page on Subscribing to Feedback.
Related Articles