Customer Experience

Employee Experience

Brand Experience

Product Experience

Core XM

Design XM
Image Slideshow Widget (CX)
What's on This Page:
About Image Slideshow Widgets
The image slideshow widget allows you to show a series of static images in your dashboard.
Field Type Compatibility
The image slideshow widget requires a URL to display an image. Once you have the image URL, paste it into the Image URL box located in the widget editing pane. To add another image, press the Enter or return key on your keyboard and paste in the next image.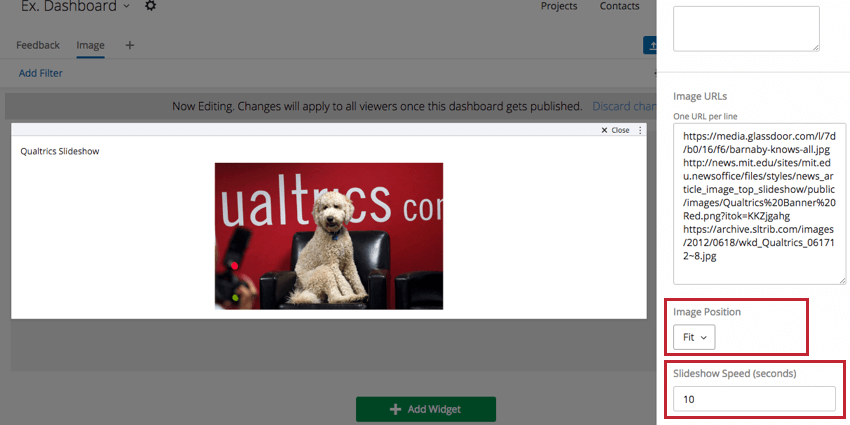 Widget Customization
You can customize the image slideshow widget's Title and Description, just like other widgets. Additionally, you can adjust the Image Position and the Slideshow Speed (in seconds).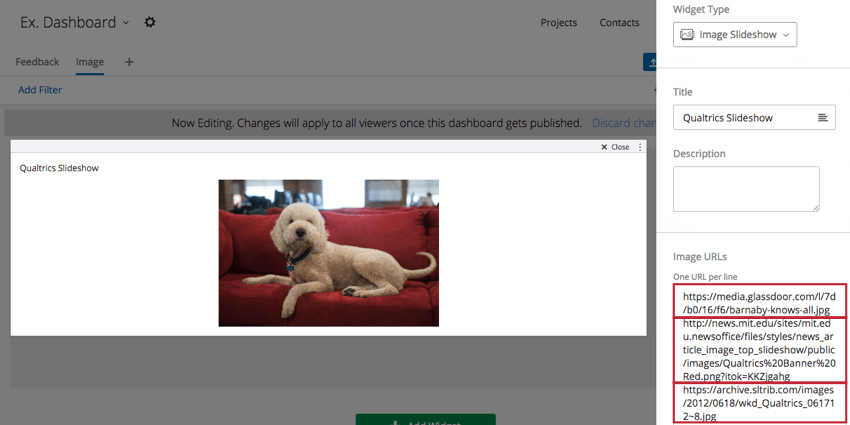 Related Articles