ON-DEMAND WEBINAR
Beyond the survey - supercharging experience management with Voice Analytics
---



Leading organizations are mining the insights sitting untapped in their customer support and sales interactions to power a new level of Customer Listening. Conversation analytics is helping these leaders save time and money for their businesses through AI and machine learning, by analyzing millions of customer support calls, chats, and email exchanges. By understanding the impact of CX on customer sentiment and loyalty, you can harness insights to coach your Contact Center teams to be world-class while spreading the voice of customer data throughout your entire organization.
Join us as Matt Dixon, Chief Product & Research Officer for Tethr and Luke Williams, Qualtrics Head of CX Strategy and Thought Leadership share how Tethr Conversation Analytics paired with Qualtrics Customer Care for CustomerXM can provide incredible value to your employees and customers.
What you'll learn from this webinar:
How Tethr Voice Analytics works and how it can start adding value to your Contact Center today
How Qualtrics Customer Care for CustomerXM can take Voice Analytics insights and help drive a System of Action throughout your entire organization
How to motivate and empower employees to improve their customer support skillset to keep every customer happy
By registering for this webinar you agree to allow Qualtrics to share and process your personal data for purposes of follow-up with regard to the content of this webinar, including to event partner Tethr, in accordance with our Privacy Statement.
Featuring
---
Luke Williams
Senior Vice President & Senior Principal XM Catalyst
Qualtrics' XM Institute
Luke Williams, is a Senior Vice President & Senior Principal XM Catalyst at Qualtrics' XM Institute. Luke Williams is an award-winning CX practitioner and a researcher, speaker, and thought leader at Qualtrics. Prior to Qualtrics, Luke was Vice President and global leader of AECOM's Client Care Program, that firm's global client feedback and analytics function. Before AECOM, he spent eight years with the world's largest survey research firm rising to Head of Consulting and Head of Research Methods, responsible for the research and analytics design of large-scale projects and difficult/unique research problems. He has helped build, upgrade and execute more than 150+ customer experience programs that delivered measurable ROI. Luke is author of a NY Times and USA Today Bestseller (The Wallet Allocation Rule), a Nielsen Bookscan Bestseller (Why Loyalty Matters), as well as a Harvard Business School case study and over a dozen academic and trade publications.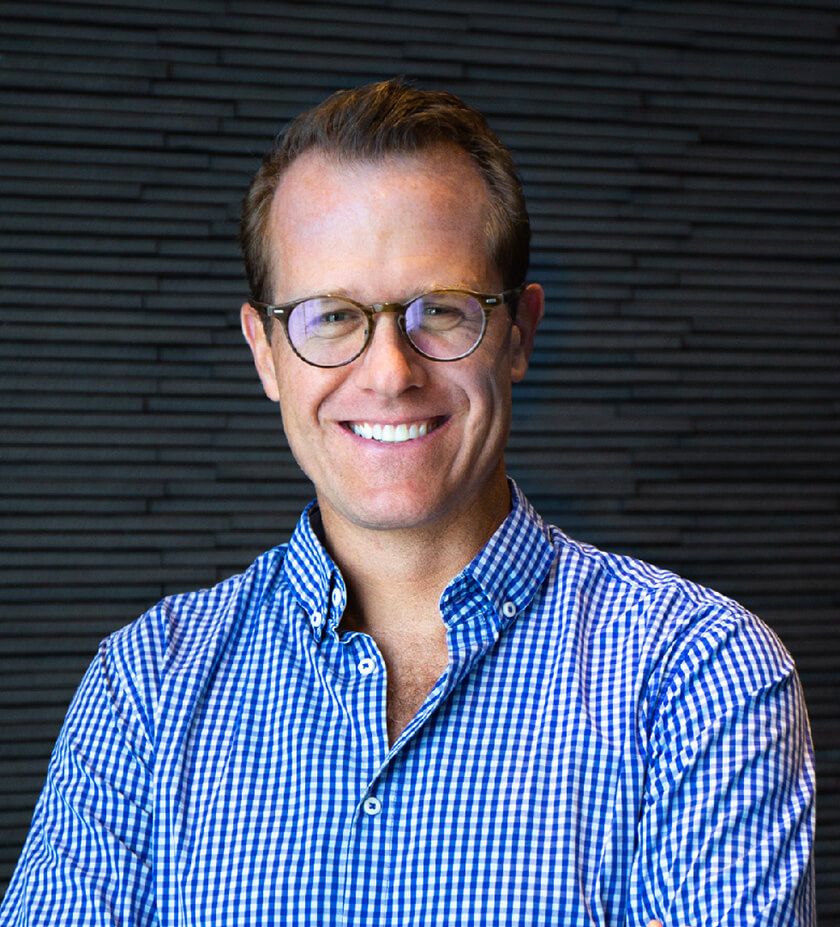 Matt Dixon
Chief Product & Research Officer
Tethr
As Chief Product & Research officer, Matt has responsibility for product strategy, product management, research and IP development. Prior to joining Tethr, Matt was Senior Partner and Global Head of Sales Force Effectiveness Solutions at Korn Ferry Hay Group and, before that, was Group Leader of the sales, customer service and customer experience research and advisory practice at CEB, now Gartner.
In addition to his responsibilities at Tethr, Matt is a noted business writer and speaker. His first book, The Challenger Sale: Taking Control of the Customer Conversation (Penguin, November 2011), was a #1 Amazon and Wall Street Journal bestseller and has sold nearly a million copies worldwide and has been translated into a dozen languages. His two most recent books are The Effortless Experience: Conquering the New Battleground for Customer Loyalty, (Penguin, September 2013) and The Challenger Customer: Selling to the Hidden Influencer Who Can Multiply Your Results (Penguin, September 2015). Matt is also a frequent contributor to Harvard Business Review, having been published more than twenty times in both HBR's print and online editions.
Matt holds a Ph.D. from the Graduate School of Public and International Affairs at the University of Pittsburgh as well as a B.A. in International Studies from Mount Saint Mary's University in Emmitsburg, Maryland. He currently resides in the Washington, D.C. area with his wife and four children.
Learn how to get your customers from awareness to loyalty with Qualtrics
More than 16,000 brands and 99 of the top 100 business schools use Qualtrics
---