Company News
Introducing Industry & Interest Groups to the XM Community
Our 21,500-member XM Community now has access to Groups, a new feature that makes it easier than ever to connect with like-minded peers and get inspiration on applying the power of the XM Operating System.
We've launched 3 Industry Groups (K-12, Higher Education, Government) and 2 Interest Groups (Brand Administrators, Jobs & Careers) available for Community members to join. As our Community continues to grow, so will the number of Groups available through our network.
Community Groups are a subsection of the general XM Community, and enable our users to dedicate the conversation to a more specific topic:
View and showcase work, projects, and surveys in an area of expertise -- there's even an easy way to search and download survey templates from other experts.
Browse conversations in the comfort of a private space of verified Qualtrics users.
Find and connect with other Qualtrics users through our new member directories within Groups.
See upcoming webinars and events specific to your interests.
Using our new Community Groups feature
Qualtrics users have free access to our new Industry and Interest Groups. Getting started and joining your first Group is simple:
1. Log in to your Community account — don't worry if you are not yet a member. You can log in with the Qualtrics credentials you use every day, and if it's your first time registering for the community, you'll be able to fill in your profile and complete registration.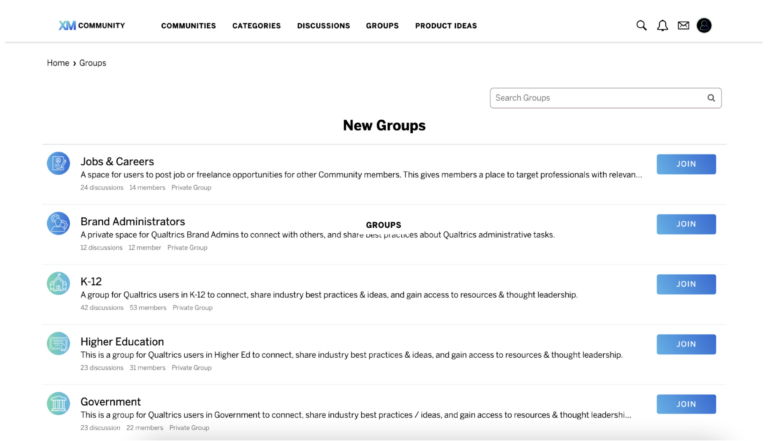 2. Once you're logged in, select Groups using the navigation bar at the top of the Community. Browse our current Group offerings, and when you've found the one for you, click Join. You'll be notified via email when a Community Admin approves your request.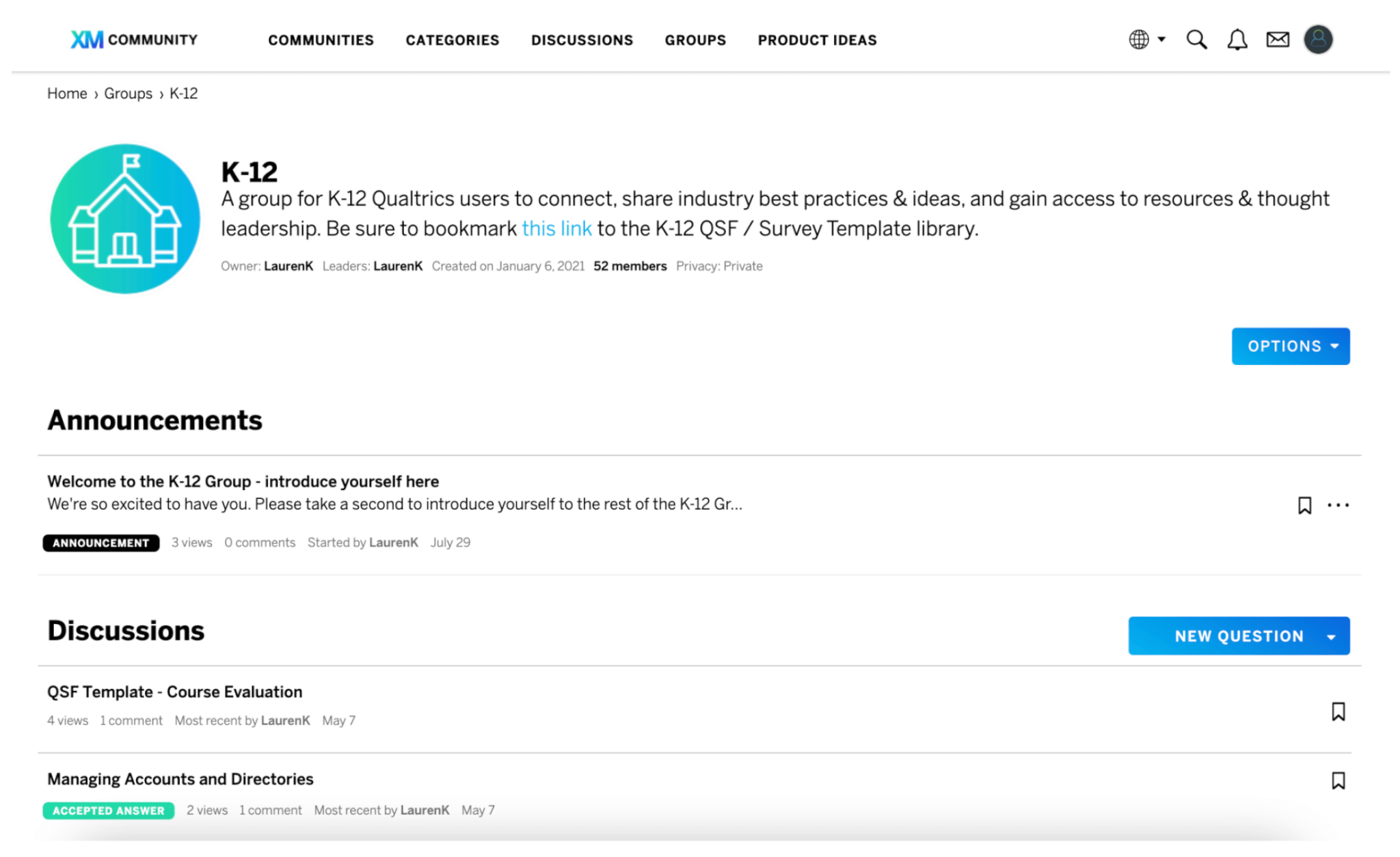 3. Read the welcome posts in the Announcements section and introduce yourself to the rest of the Group.
​​Want to dive deeper? There are plenty of ways to use Groups, you can check them all out in this community post.
Join a Group and Start the Conversation