Customer Experience

Employee Experience

Brand Experience

Product Experience

Core XM

Design XM
Intercepts Statistics Section
What's on This Page:
About the Statistics Section
Every intercept has a page where you can keep track of statistics, which you can find in the Statistics section while editing an intercept.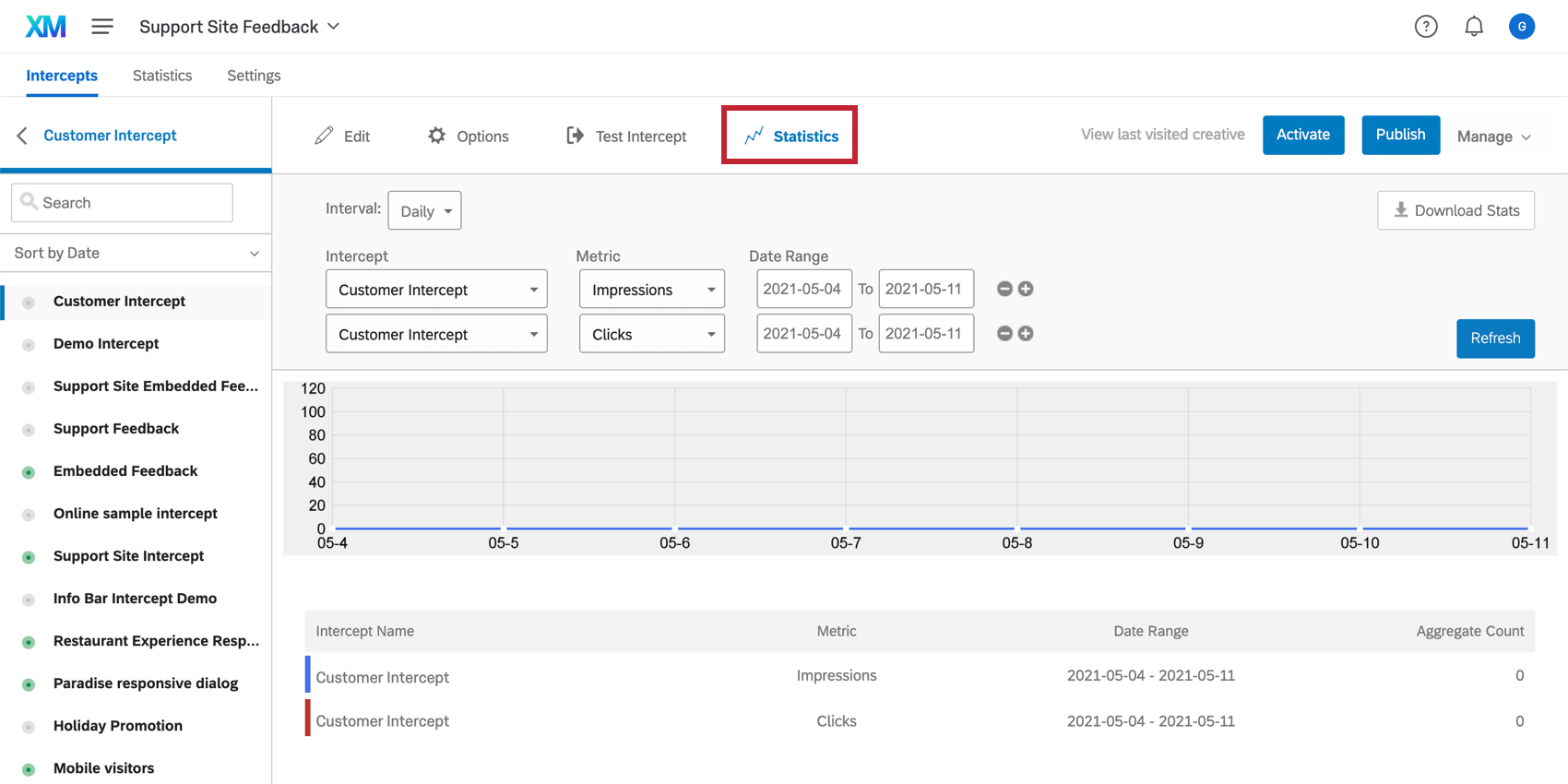 The Statistics section in the Intercepts tab works exactly the same as the Statistics section in the Creatives tab. The major difference is that in the Intercepts tab, it's not measuring clicks and impressions for creatives, but the intercept.
Example: Pop Over A and Pop Over B are in intercept 1. Any interaction with both of these creatives in this intercept will show up in this intercept's statistics. However, let's say Pop Over A is also in intercept 2. Interactions with Pop Over A in intercept 2 won't appear in intercept 1's statistics.
Related Articles