Customer Experience

Employee Experience

Brand Experience

Product Experience

Core XM

Design XM
Learn the XM Platform
What's on This Page:
About the Experience Management (XM) Platform
Qualtrics is the premier Experience Management (XM) platform. The platform is designed to optimize research around the customer, employee, product, and brand experiences of your customers, constituents, and colleagues. Your XM solutions are grounded in the Qualtrics Survey Platform, created under the CoreXM category. If you learn the Survey Platform, becoming an expert in the other project types will be like snapping your fingers.

Each XM project type has a unique set of solutions designed to tackle the issues inherent in the experience you are measuring. They are identified by unique icons:

CoreXM: The core of the Experience Management platform. Standard projects include Surveys, Imported Data, Website & App Feedback, and guided projects.


CustomerXM: Specialize in researching customer experience. Standard projects include Surveys, Dashboards, Website & App Feedback, and guided projects.


EmployeeXM: Specialize in researching employee experience. Standard projects include Surveys, Engagement, 360, Lifecycle, Ad Hoc Employee Research, and guided projects.


BrandXM: Specialize in researching brand experience.  Standard projects include Surveys and guided projects.


ProductXM: Specialize in researching product experience. Standard projects include Surveys, Conjoints, MaxDiffs, Frontline Feedback, and guided projects.
Additional features like XM Directory, Stats iQ, and assorted extensions and API can be added to almost any of these parts of the platform.
Warning
: If you do not have access to one of these project types and would like to make a purchase or request a demo, contact your
Account Executive
.
Learn the Survey Platform Basics (or Dive in Deep)
The Qualtrics Survey Platform makes sophisticated research simple.
And, we are making the Qualtrics Survey Platform extremely easy to learn, too.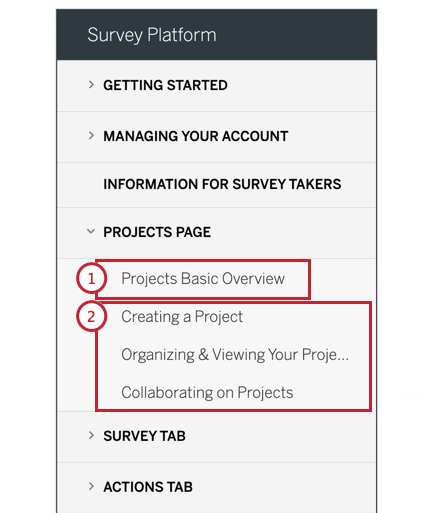 To help you get started, we've posted our Basic Overview guides on our Support Site.  These are the very guides we use to orient our internal support team in their first days on the job.
Tucked neatly below the Basic Overview guides are the Deep Dive articles, our advanced-level documentation detailing every powerful feature within the Survey Platform.
Scroll down to read a brief description of each Basic Overview.
Preview the Basic Overview Guides
Attention: Depending on your license and account type, you may not have all of the features linked here.
As you login to Qualtrics, you'll arrive at the Projects page. The Projects page lets you scroll through your projects, create new ones, and view your survey related data. The Projects page is an organizational tool that you'll learn to optimize in this Basic Overview.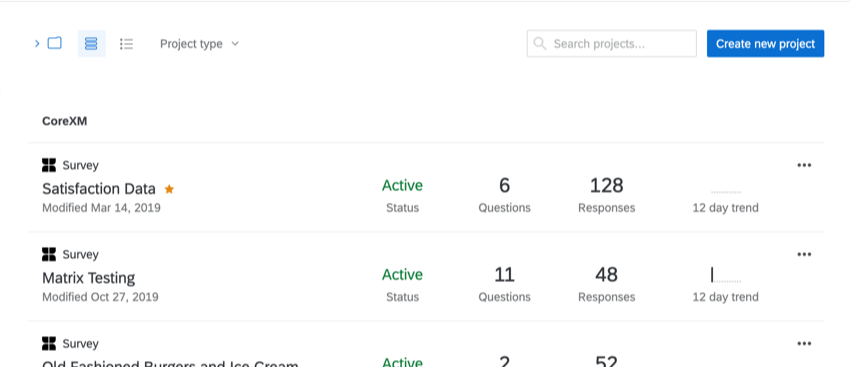 The Survey tab lets you design, build, and edit surveys. Here you'll create insightful questions, add logic, deploy validation, apply a look and feel that will engage your participants, and highlight your brand. Learn how to build effective surveys in this Basic Overview.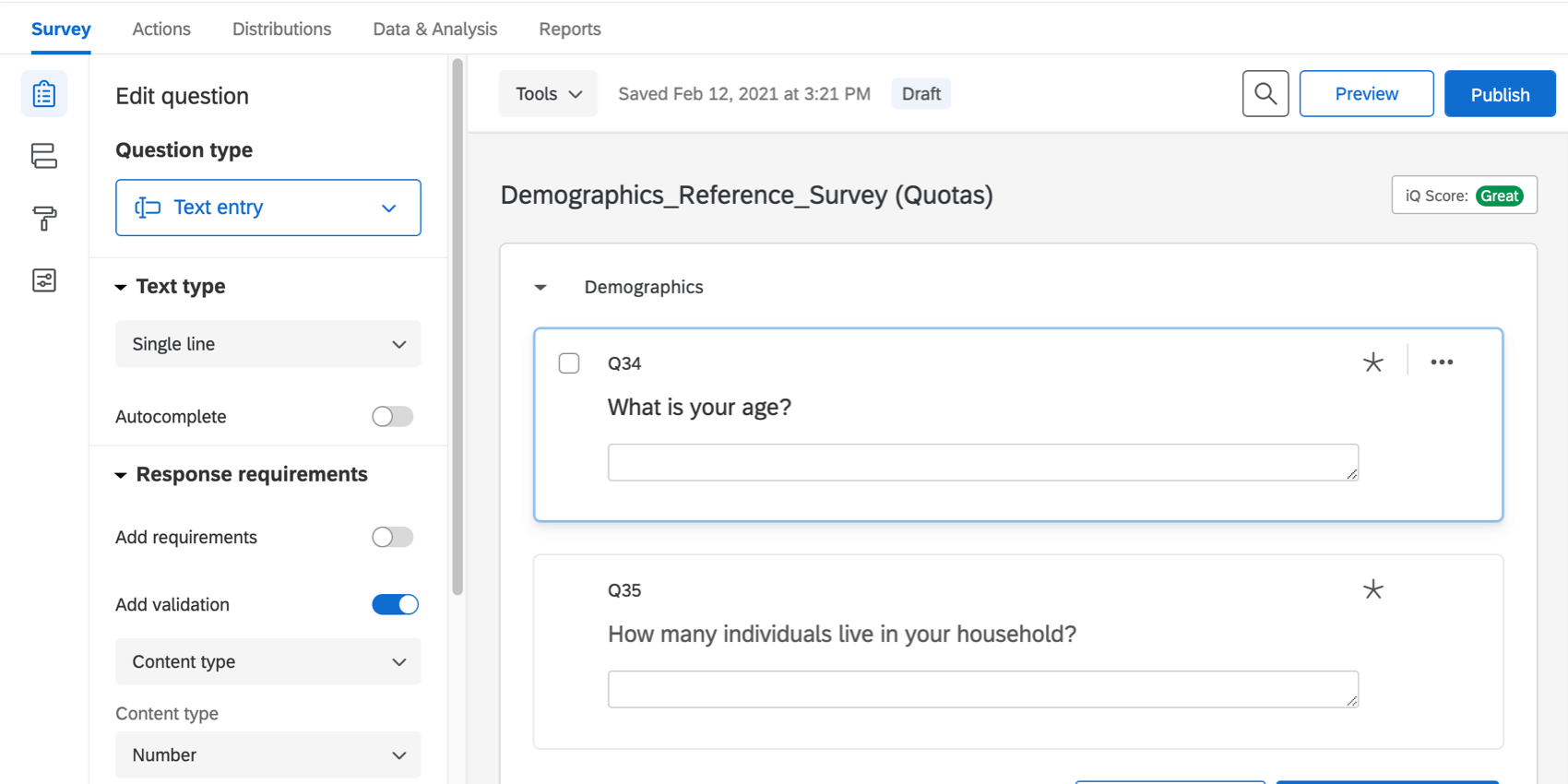 The Workflows tab reacts to live survey responses with a variety of tasks, like response tickets, email responses, Salesforce triggers, and more. An unhappy response can trigger a high priority ticket to your support center and fire a trigger to Salesforce. A student request for Biology tutoring can trigger a message to a department's tutorial team. Learn more in this Basic Overview.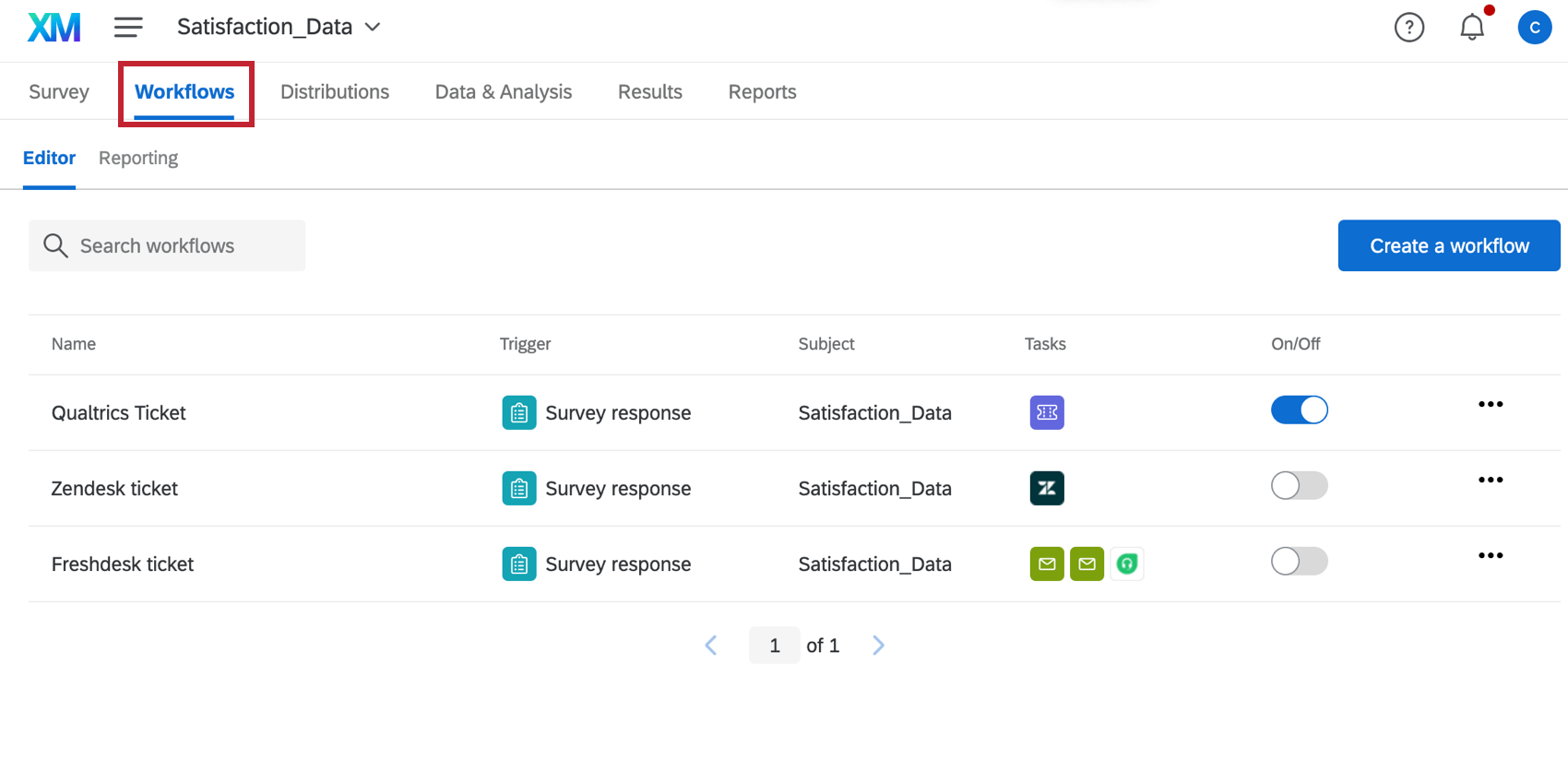 The Distributions tab lets you pick from a wide variety of distribution channels. Choose the most effective distribution for your audience: email, mobile device, SMS, QR code™, anonymous link, or an appropriate social media channel. Learn how in this Basic Overview.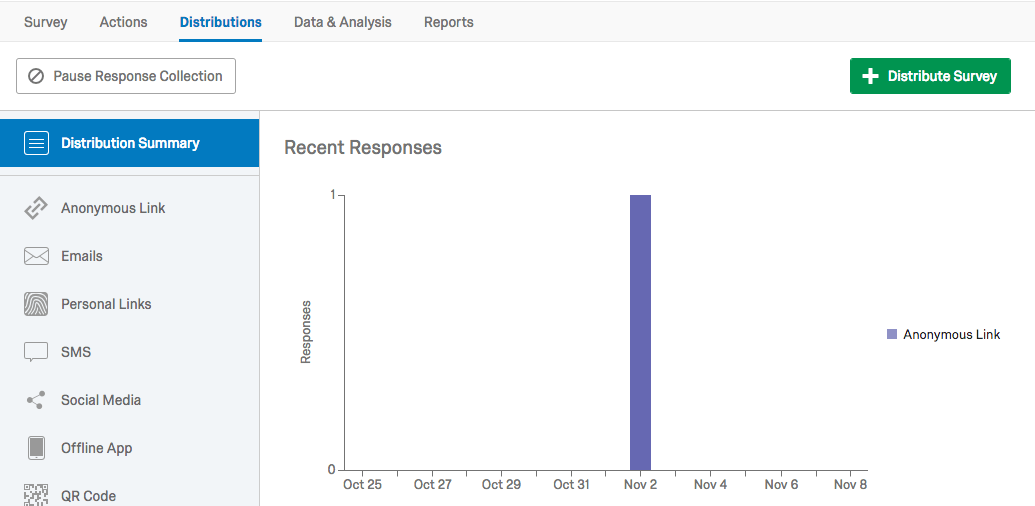 The Data & Analysis tab manages and analyzes participant responses. The tab hosts six powerful sections: Data, Text, Stats iQ, Predict iQ, Crosstabs, and Weighting. (If you have an Stats iQ section, this means you have the Stats iQ product. Be sure to check out the Stats iQ Basic Overview support page for details on this section.) From these tools you can view, filter, tag, edit, translate, weight, and delete responses. You can review text analytics, apply cross tabulations, import and export responses, and more. Learn more in this Basic Overview.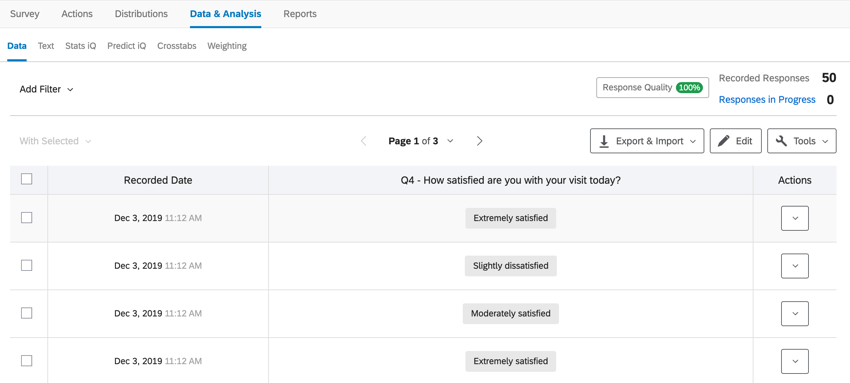 The Reports tab lets you present the insights you've gathered with powerful visualizations, graphs, tables, charts, and more. This tab lets you filter data, pages, and visualizations to create custom report pages for many potential and different audiences. Investigate your Results-Reports in the Results-Reports Basic Overview and your Advanced-Reports in the Advanced-Reports Basic Overview. For differences between Results-Reports and Advanced-Reports, visit the Results vs. Reports support page.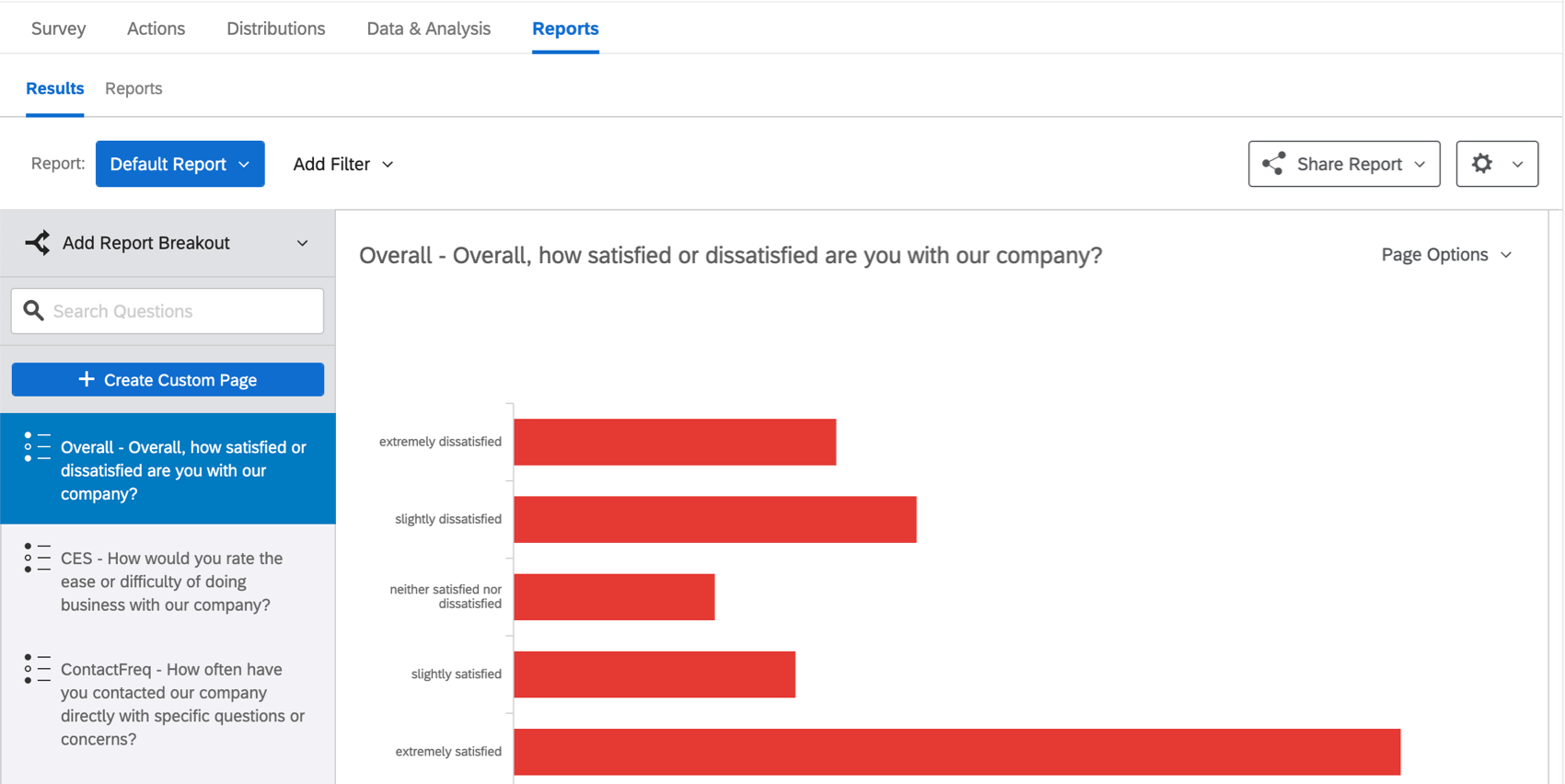 Create your contact lists on the Contacts page. Often called panels, lists can be created by yourself or purchased from a panels provider. Lists can be used to authenticate respondents. You can also embed (or store) data about each participant in your lists. Embedded data helps create more powerful reports. Check out this Basic Overview.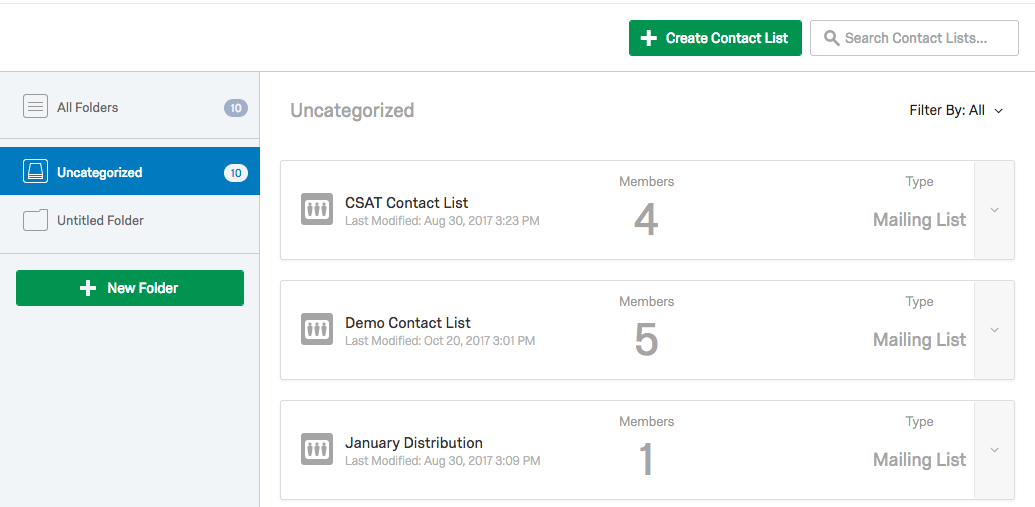 The Library page lets you store pre-made surveys, templates, graphics, pre-written messages, and other files. Pull these files out of your library whenever you need them! You could even share your library's questions and graphics with others. Learn how in this Basic Overview.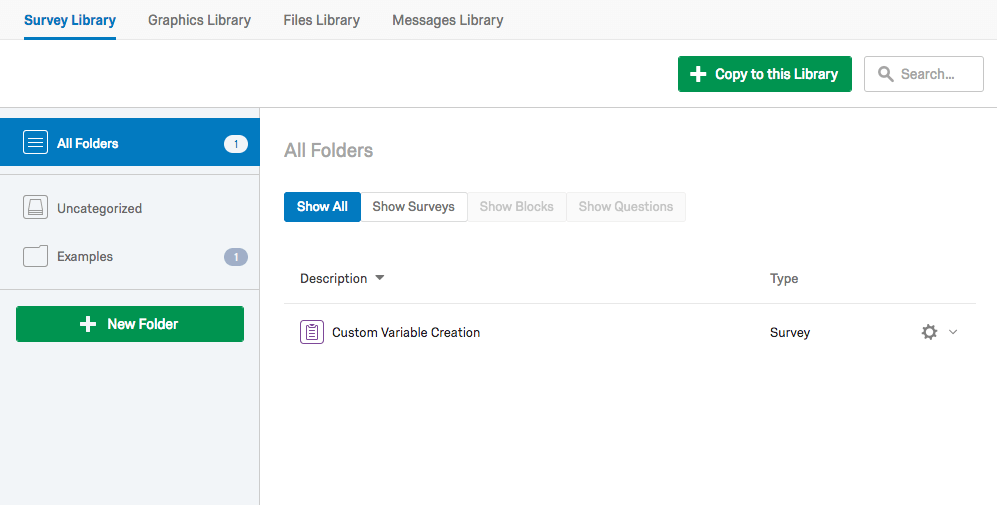 The Admin page is where Brand or Division Administrators create, manage, and organize user accounts. If you're not a Brand Administrator, don't be intimidated by this section. The more you know about administration, the more you can expand your research capabilities in Qualtrics. However, please do note that only your Brand Administrator will be able to perform any of these actions for you. Review the Admin Basic Overview.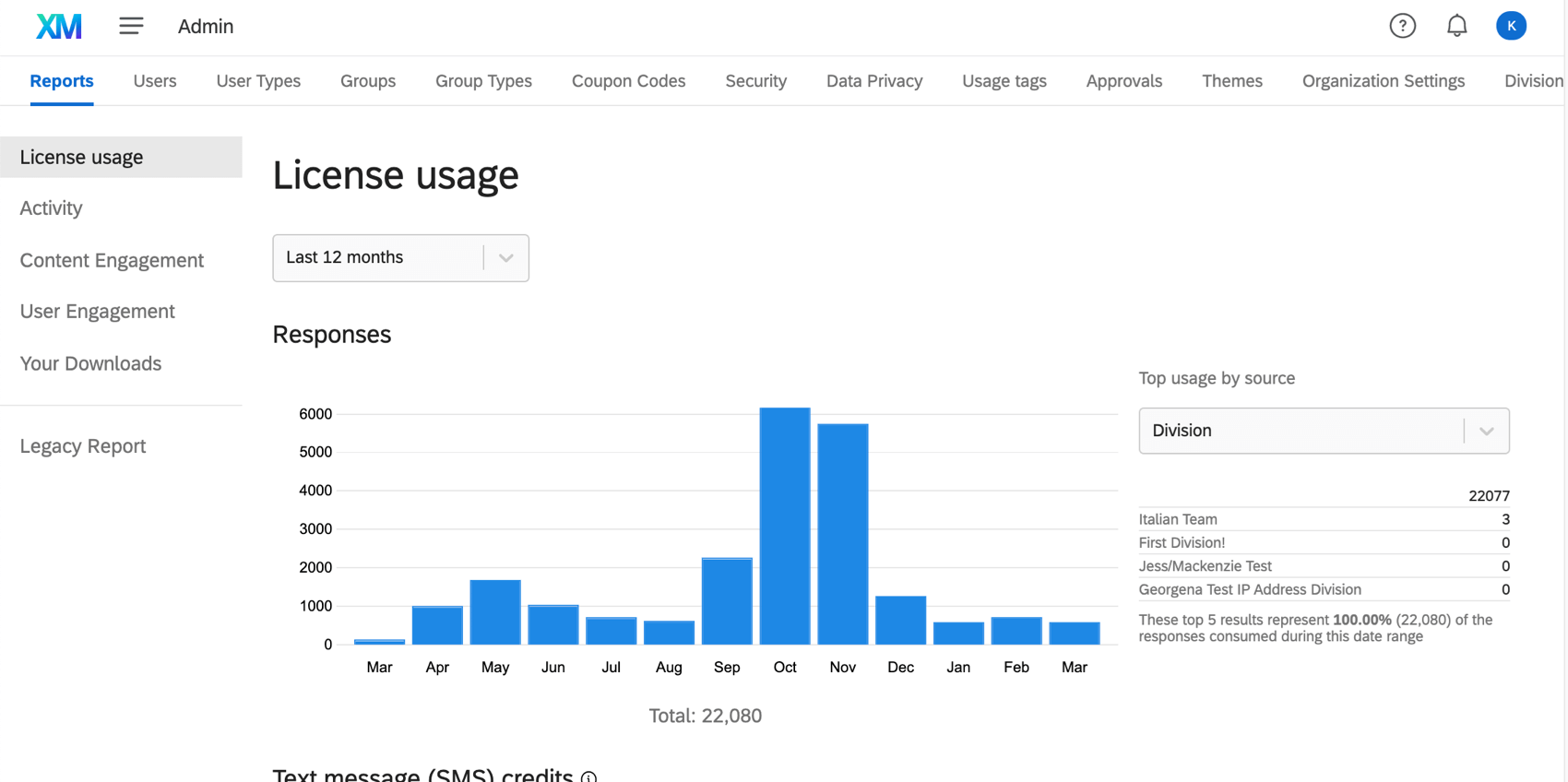 Other Ways to Learn
XM Basecamp
XM Basecamp is our on-demand learning site designed to help you and your team master experience management. From Qualtrics technology, to best practices and methodology, the expert-backed training will prepare you and your team to build world-class experience programs. Best of all, this all available to you as part of your Qualtrics license!
To further your learning of the platform, below are a few courses on XM Basecamp to get you started:
Certification Courses & Tests
Passing a Certification exam validates your proficiency with Qualtrics. You can complete all of the certification training courses for free on XM Basecamp. Then if it fits your budget, you can purchase the final project and exam to become officially certified. We highly recommend going after these online courses.
Perhaps the best approach for a true novice is to go through the Survey Platform Basics guides available here or training on XM Basecamp, and then jump into Certification when you feel comfortable and ready to prove your knowledge. We have the following Certification courses available:
Qualtrics Platform Essentials – designed for anyone new to Qualtrics and XM
CoreXM Expert – designed for market research professionals
CustomerXM Expert – designed for customer experience professionals
EmployeeXM Expert – designed for employee experience professionals
Learn more on our Certification page.
Login Information
The first time you log into Qualtrics, you'll be prompted to agree to the Qualtrics Terms of Service. After agreeing, you'll see this screen. To begin, simply click the green Create new project button in the center of the screen. Getting started is as easy as that!
If you need additional help with logging in or creating an account, visit the Creating an Account & Logging In support page.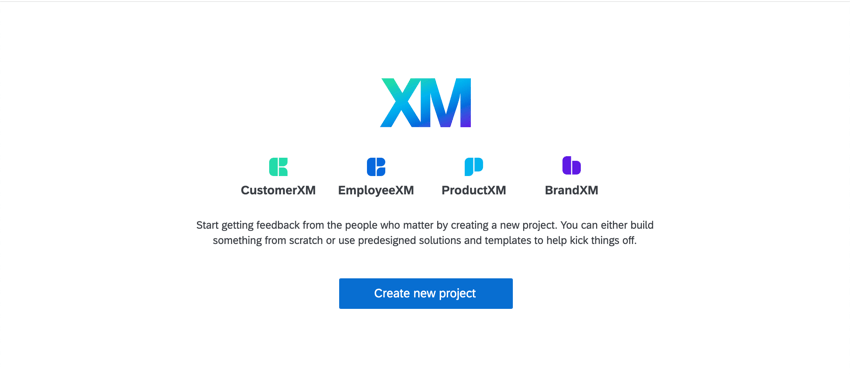 QR Code is a registered trademark of DENSO WAVE INCORPORATED.
Related Articles