Customer Experience

Employee Experience

Brand Experience

Product Experience

Core XM

Design XM
ExpertReview Functionality
What's on This Page:
About ExpertReview
ExpertReview is a digital reviewer for your surveys. It helps a researcher ensure that their surveys collect data of the highest quality. ExpertReview has 3 major functions:
Measuring the data quality of the survey elements (questions, logic, quotas, etc.).
Recommending how users should improve those elements and providing documentation for research-based explanations on these recommendations.
Predicting the quality of the data that will be collected.
How to Use ExpertReview
There are several ways to access ExpertReview and use its recommendations.
As you're building your survey, the system will evaluate your work, and you will see an iQ Score button with a rating. Click this button to open the ExpertReview menu.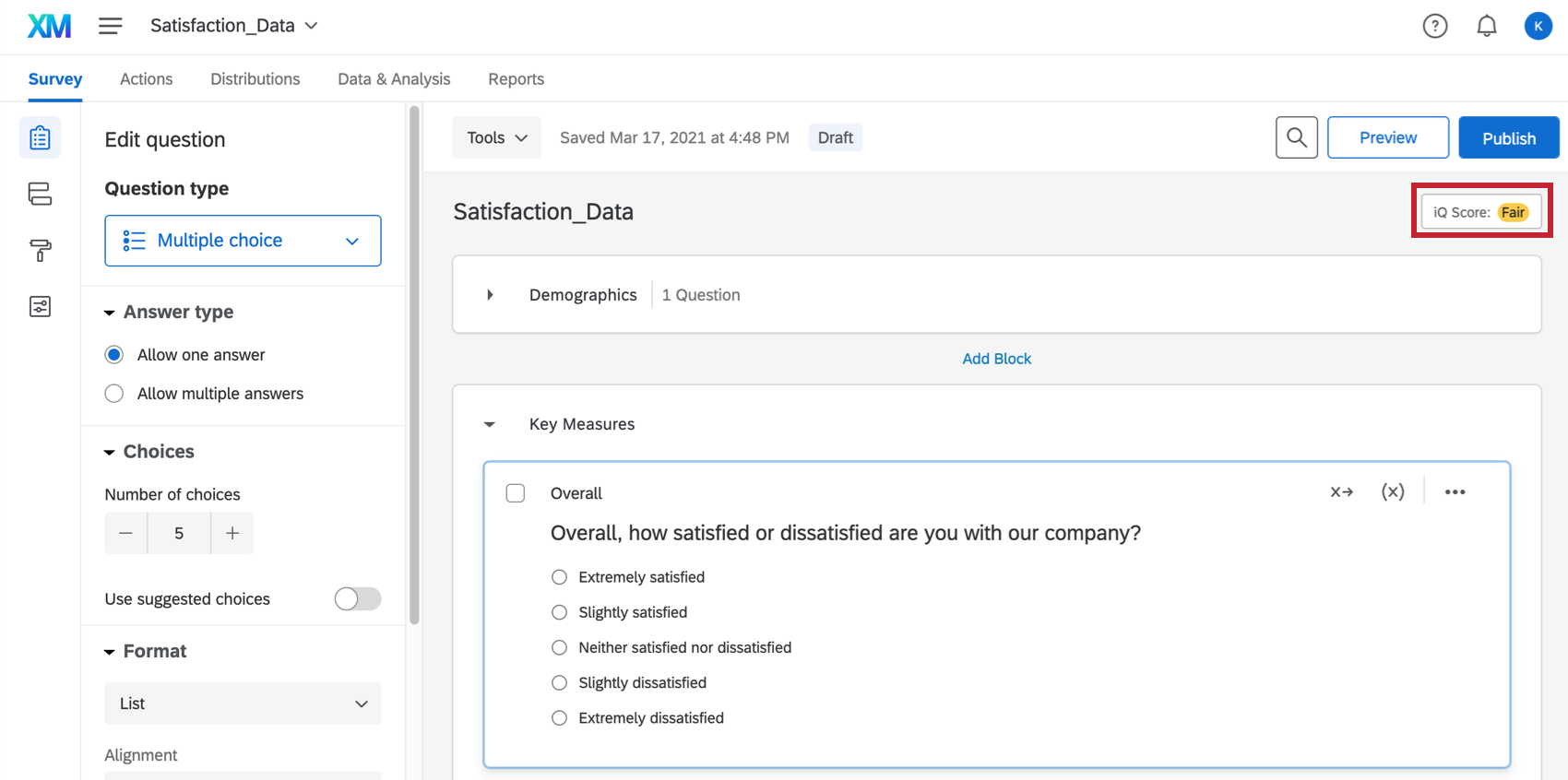 You can also click Publish to analyze your survey with ExpertReview before you publish your survey.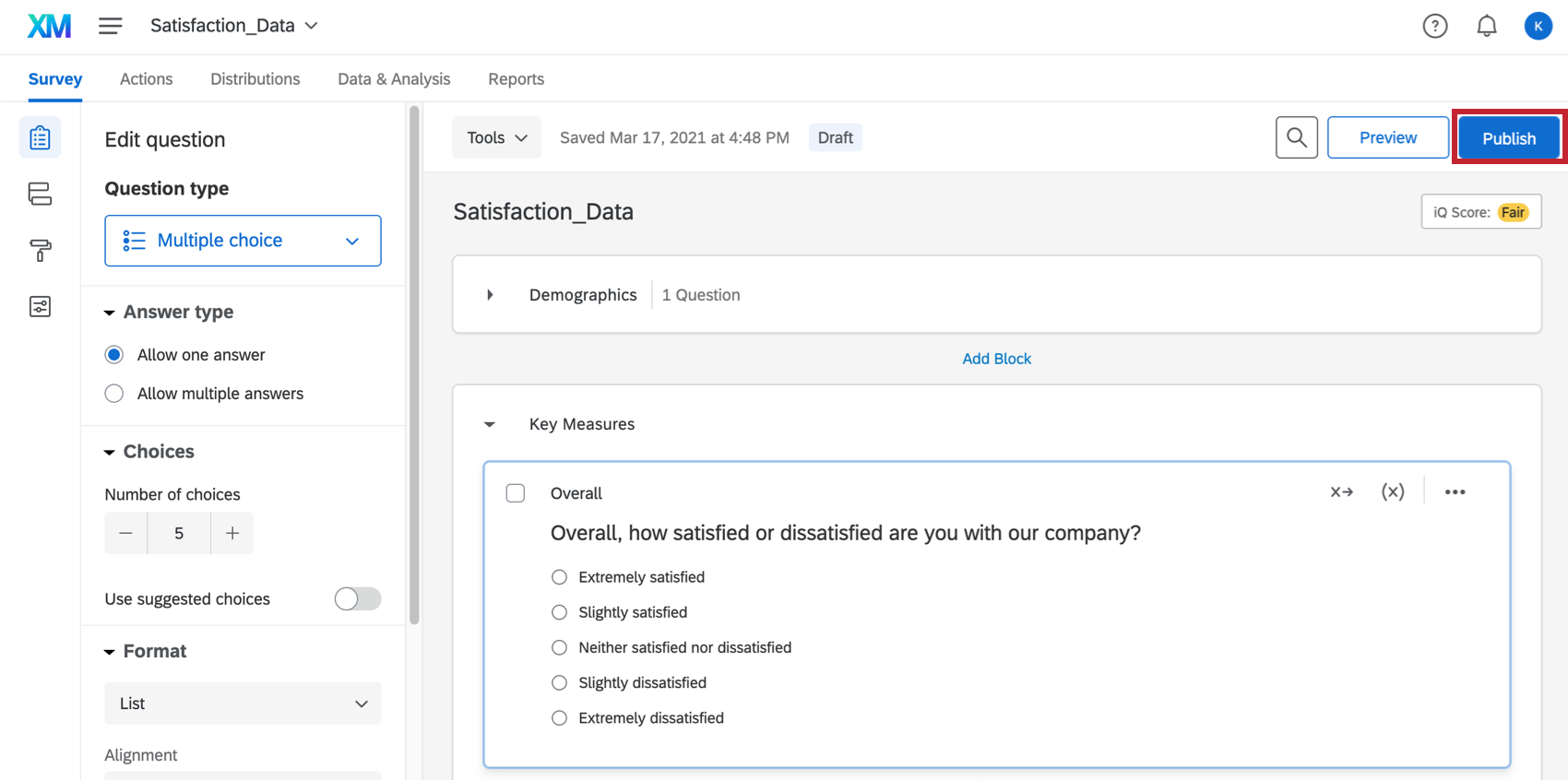 Qtip: If a question has an issue ExpertReview can help you resolve, it will have a warning icon on it. When you click the icon, it gives a summary of what needs to be fixed. Use the arrows on the menu to scroll between multiple recommendations.

Qtip:
If you do not want ExpertReview recommendations in your survey, you can turn it off in the
survey options
. This feature can only be disabled survey-by-survey.
Menu Options
Once open, the ExpertReview menu will have the following options:
Along the left, the ExpertReview menu will navigate you through the types of issues you have to resolve. As you fix issues, they will be added to the "Passed" list, and your menu will automatically scroll you from severe, to moderate, to minor issues.

Below this, you can Filter by Issue Type. This includes Survey Error, Methodology, Compliance Assist (sensitive data you've requested) and Response Fraud.
The ExpertReview Score shows how many issues you have to fix, in addition to a visualization of your score.
Items without green checkmarks are parts of your survey that could be improved. As you resolve these issues, they will get green checkmarks and be moved out of the way to the Passed list.
Click Learn More for articles that give step-by-steps on resolving common mistakes.
Click Questions to see a list of questions with the issue indicated. You can click the question to see it in the survey.
What does ExpertReview check for?
ExpertReview makes recommendations based off of the following:
Review the linked pages above to understand more deeply the specific items ExpertReview looks for.
Related Articles