Customer Experience

Employee Experience

Brand Experience

Product Experience

Core XM

Design XM
Record Grid Widget (EX)
What's on This Page:
About Record Grid Widgets
The record grid widget displays data from action plans in a table. You can set columns to display the owner, due date, status, and more, making it easy to glean insight on the progress of action plans. Exporting this widget is the one of the best ways to get action plan statuses and share them with key stakeholders.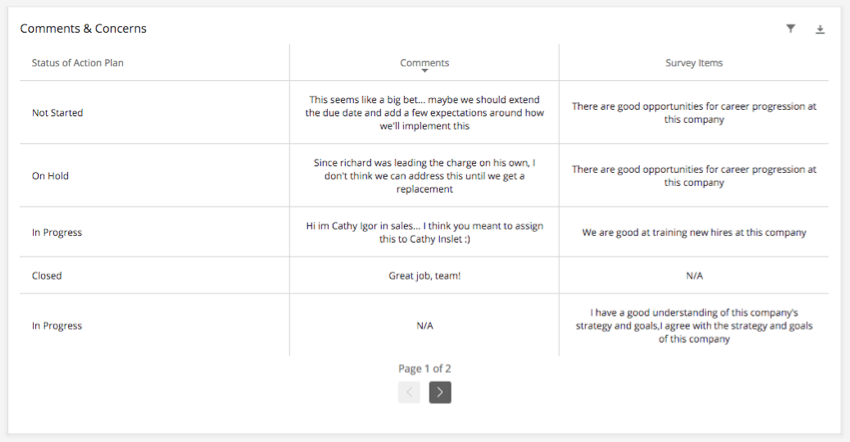 Attention:
Lifecycle has action planning, but no hierarchies or
hierarchy-based data restrictions
. That means that when reporting on action plans in a Lifecycle project, this data is not restricted by place in the hierarchy, and so every user with access to action planning will see this data. As such, be careful who you give access to action planning.
Columns
The record grid widget is compatible with all action planning fields. All these fields will be available when selecting Columns for the record grid widget.
See in the image below how names of selected columns added to the editing pane correspond to column names on the widget.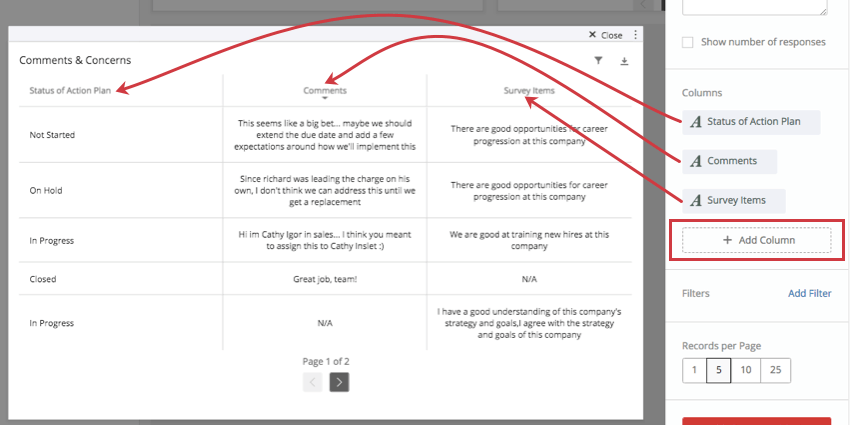 Widget Customization
Records per Page
By default, 10 records (responses) will display per page on the record grid widget. This can be changed to 1, 5, or 25 in this section.
Related Articles