Customer Experience

Employee Experience

Brand Experience

Product Experience

Core XM

Design XM
Publishing CX Dashboard Changes
What's on This Page:
Attention:
This feature is not currently available to all CX brands. If you are a 
Brand Administrator
and would like access to this feature, contact your
Customer Success Representative
 to see if your brand qualifies. Once this feature is turned on, it is turned on for the entire brand.
About Publishing CX Dashboards
Dashboards are great for sharing data with your colleagues. Sometimes, though, you'll need to make a change to a dashboard after it's been shared. You want the experience to be as smooth as possible for the dashboard users, so you don't want them seeing random edits as you make them. In other cases, you aren't sure if you'll like the changes you're making, and if you decide to reverse them, don't want dashboard users to see an update that suddenly disappears.
The Publish button on the dashboard determines when dashboard users see the changes you made.
Qtip: The Publish button affects what dashboard viewers see. Users with editing access to the dashboard are still able to see unpublished changes. This prevents you from making edits that contradict each other.
Using the Publish Button
The Publish button appears any time you edit a dashboard page or make changes to your dashboard data, such as by mapping new fields or changing field types.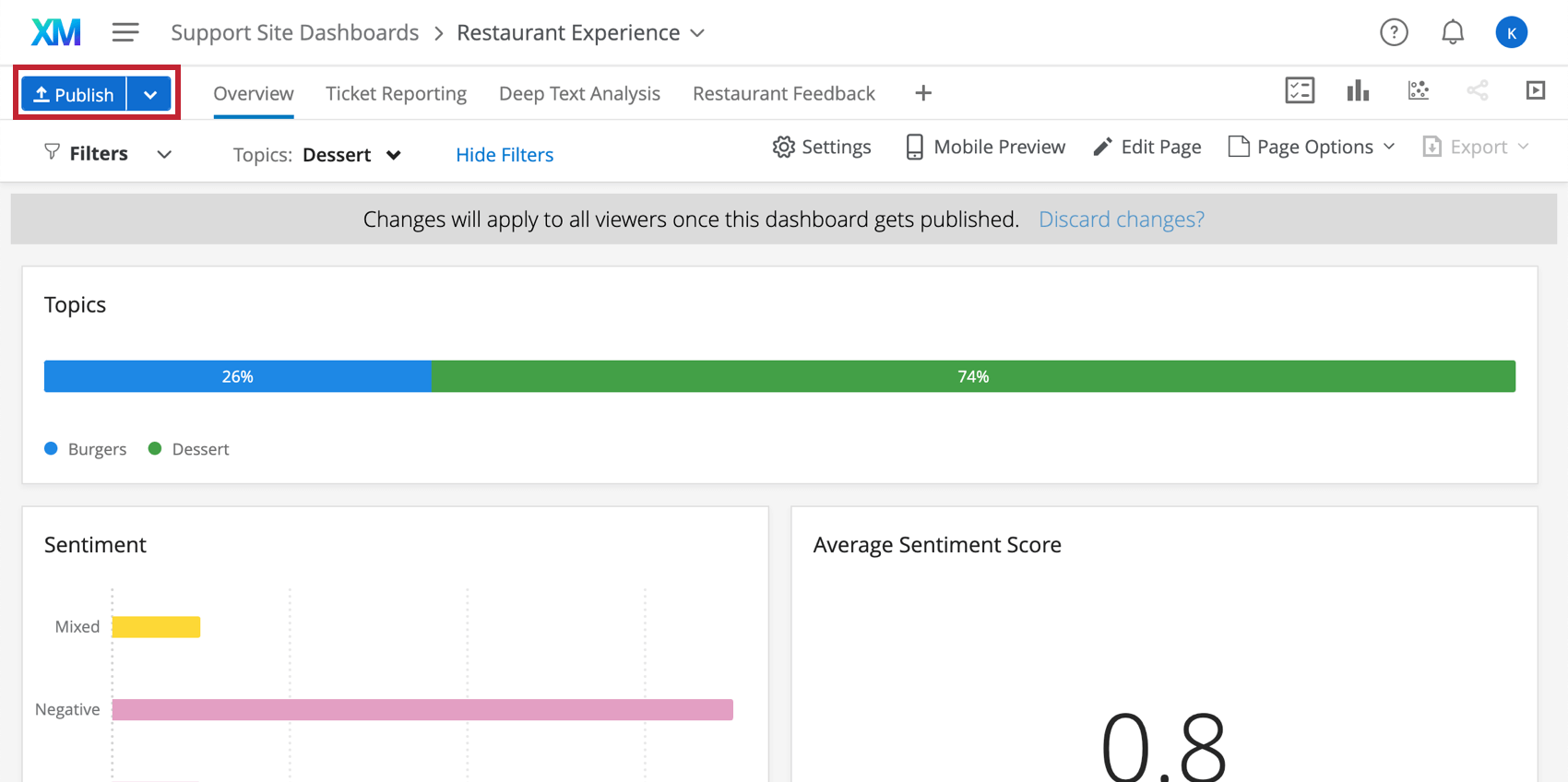 While clicking Save in Dashboard Data or Done Editing on the page saves edits, clicking the Publish button on the upper-right pushes the saved changes to the dashboard users.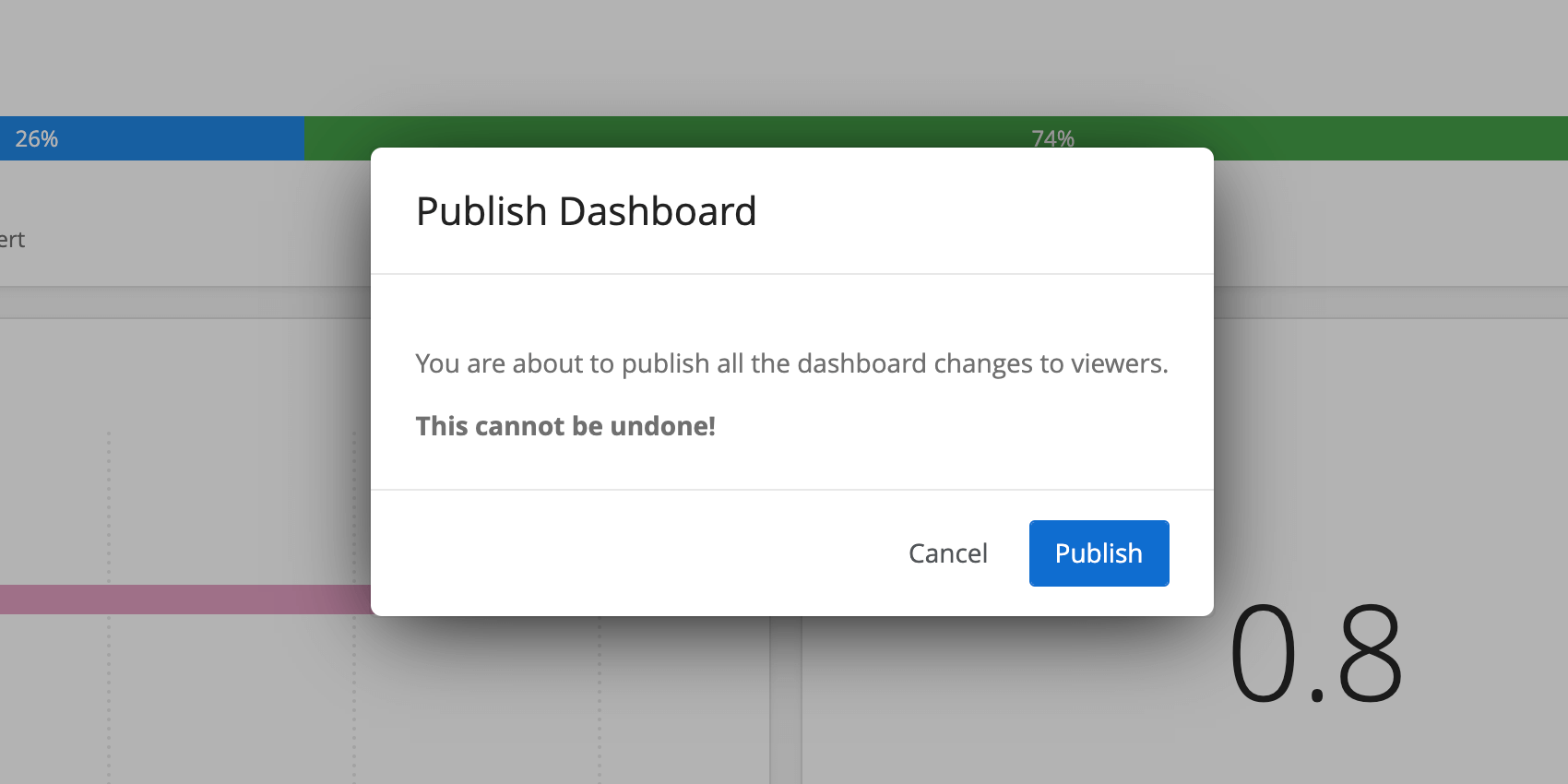 Before you publish your dashboard, you will be asked if you're sure. Once you publish, you cannot retrieve the older version of your dashboard, so make sure this is the right decision for you!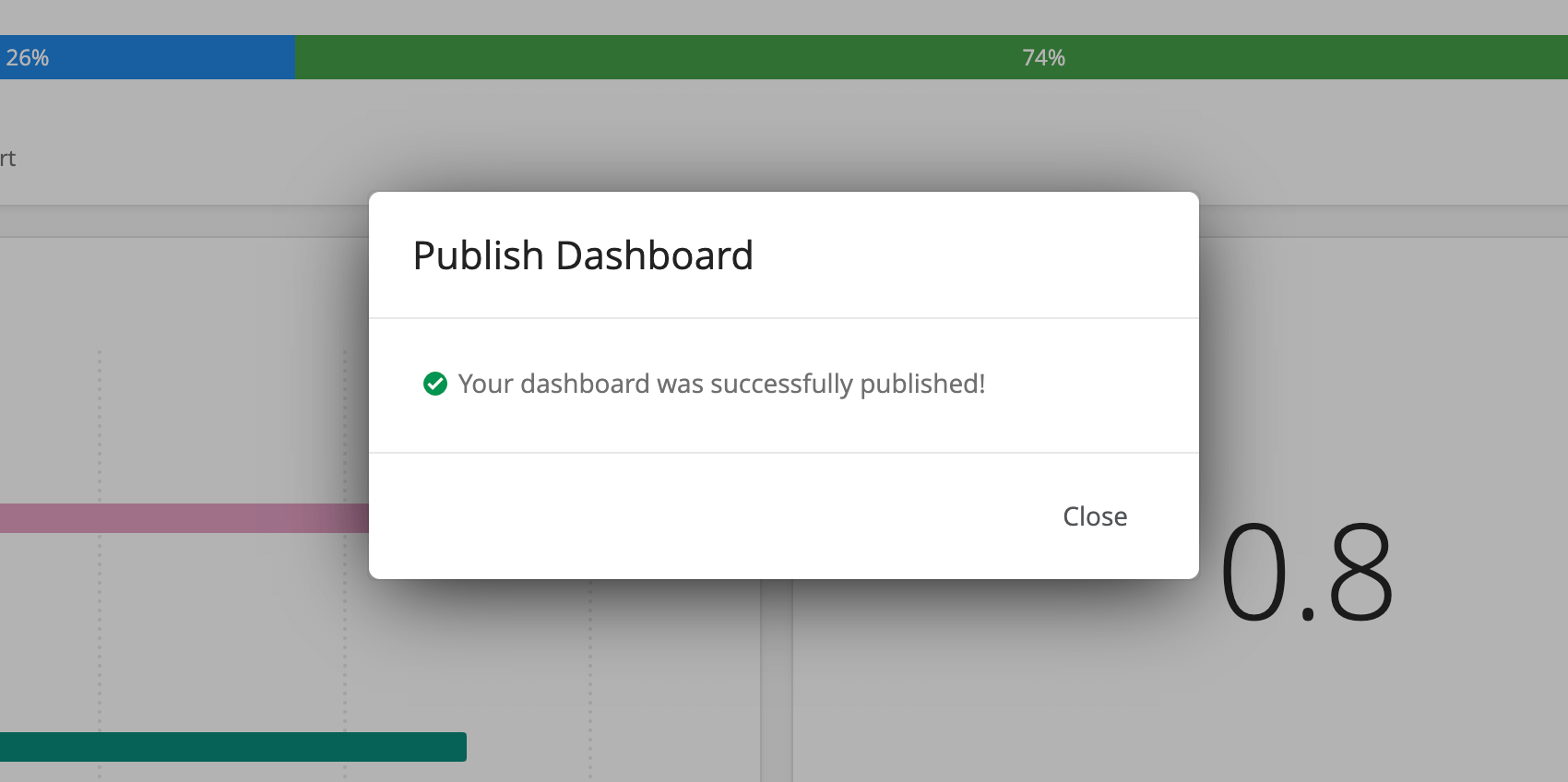 View Published Dashboard
Sometimes, while editing and saving your changes, you'll want to check what the current version of your dashboard looks like to other users. Click the dropdown arrow next to the Publish button, then View.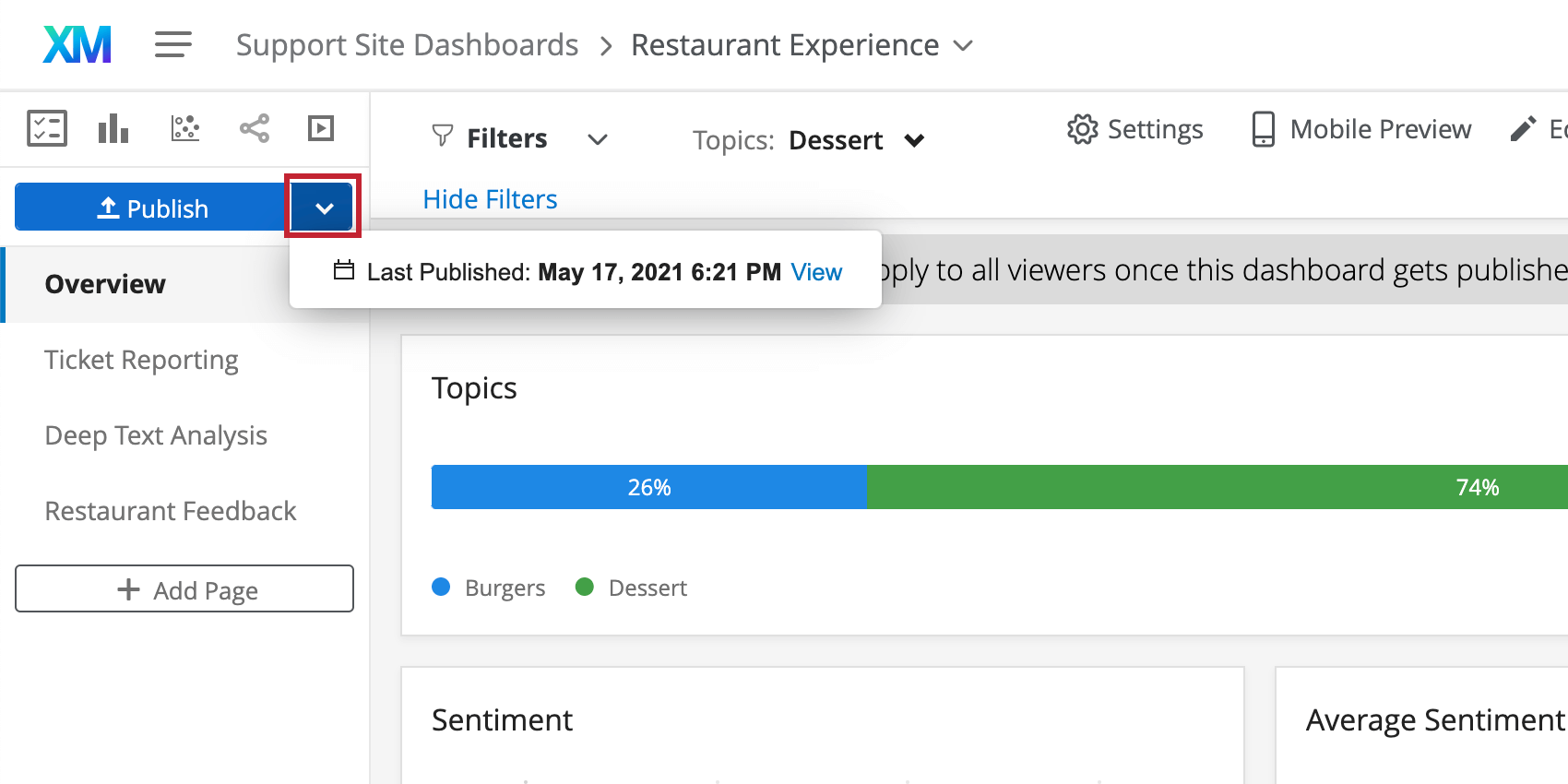 Clicking the dropdown arrow will also give the last date and time your dashboard was published.
Related Articles