Customer Experience

Employee Experience

Brand Experience

Product Experience

Core XM

Design XM
Reference Survey Publishing
What's on This Page:
About Reference Survey Publishing
Reference surveys are an advanced feature that allow users to save surveys in their library, and then reference them inside other surveys. Publishing is a feature that allows you to control what respondents see in the non-library surveys your reference survey is attached to, and when they see it. Publishing allows you to make many edits over a longer period of time and then push them all live at once, rather than each change going live the minute it's made.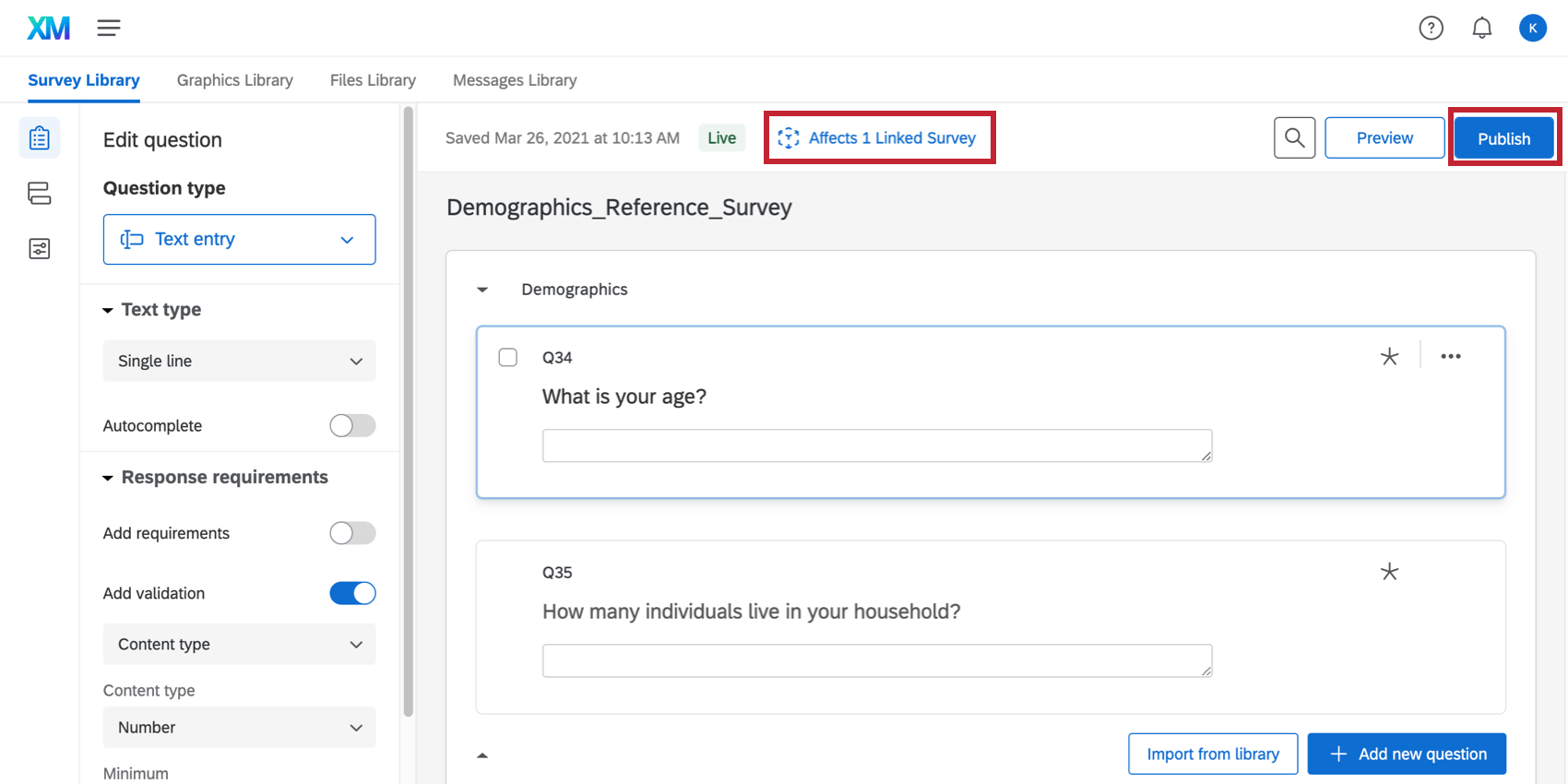 Qtip: Publishing affects what new respondents see. Respondents who started the survey before you made edits will not see the published changes.
Publishing Changes to Reference Surveys and Blocks
To edit a reference block or survey, click the gear next to it and select Edit Survey.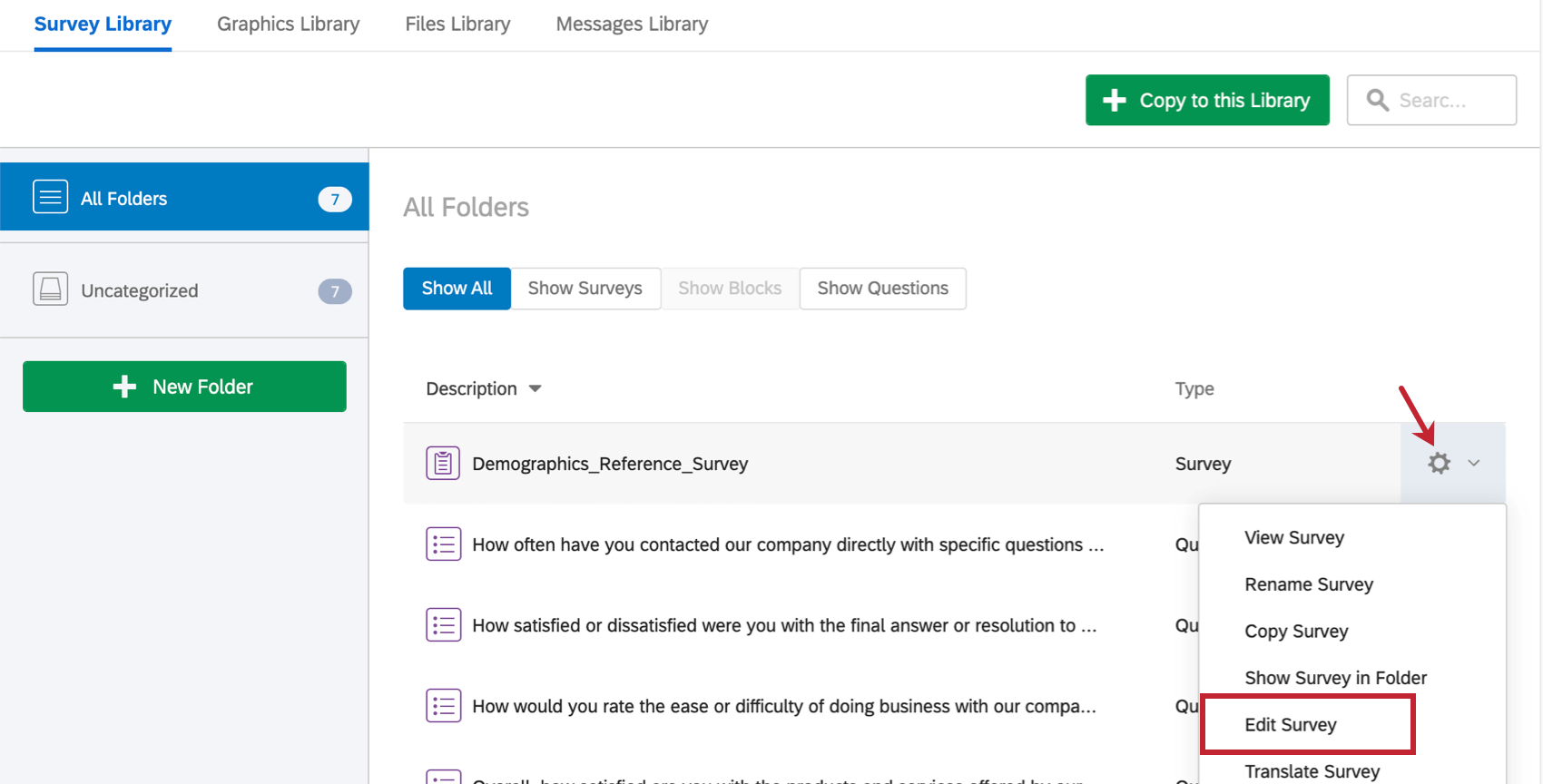 Once you've made your edits, there are 4 components in the library editor that relate to publishing: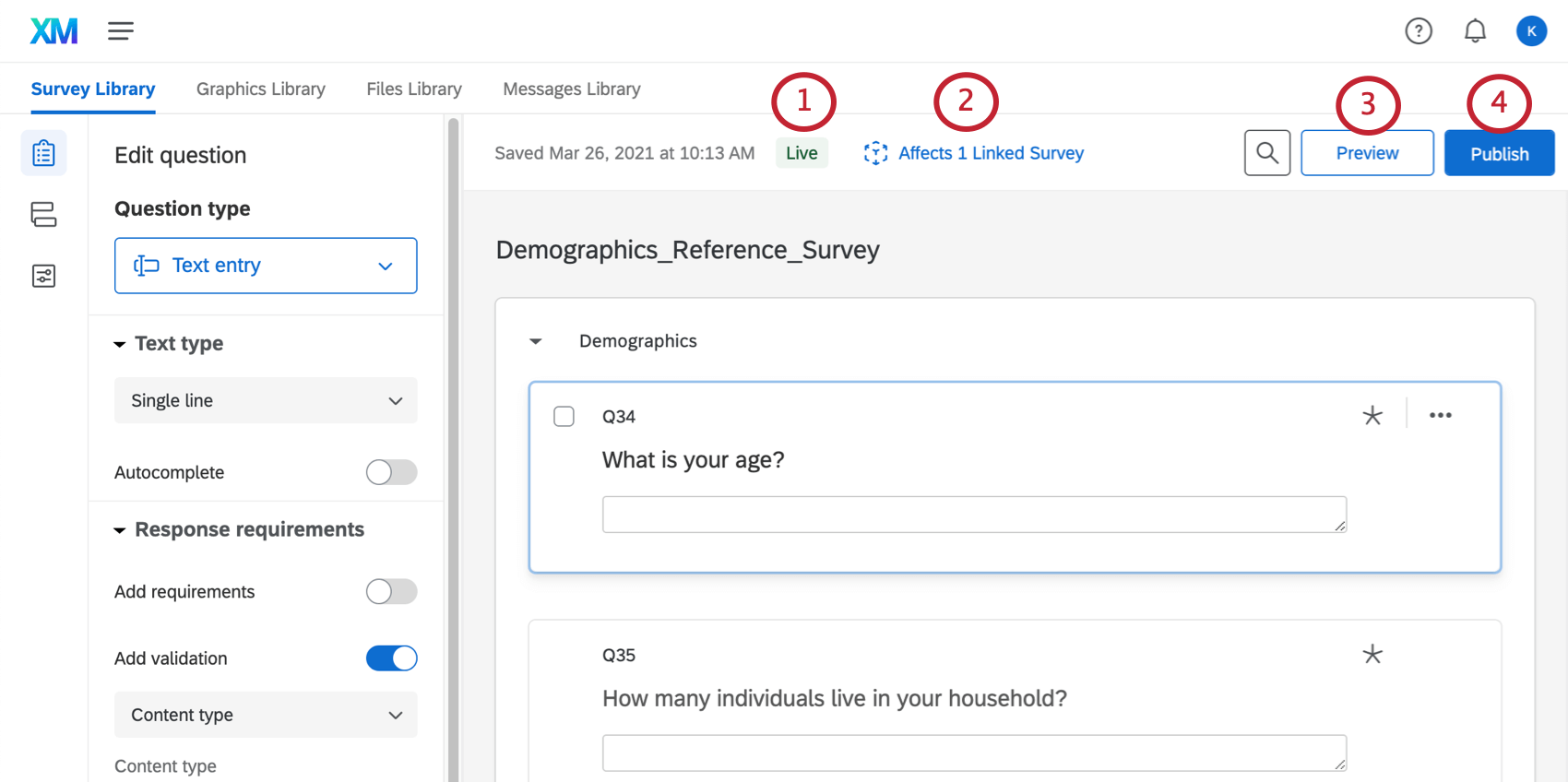 Publishing status: Explains the current published state of your survey. The three statuses are:

Live: This reference survey has never been published, so any changes you make will immediately be reflected to new respondents in the surveys referencing it.

Qtip: Once you create a new reference survey or block and begin using it in your live surveys, any edits you make to the reference block will automatically go live. However, once a reference survey or block is published for the first time, you will need to click Publish when you make changes that you want to go live to new respondents.

Draft: This reference survey has changes that are not yet live. You will need to click Publish to make changes in the draft live in all the surveys referencing it.
Published: This reference survey has not been modified since it was published. What you see in the editor is what respondents will see.

Affects X Linked Surveys: When clicked, this button will show a list of all surveys that are referencing this library survey. New surveys, active surveys, and unpublished surveys are all included in this count.
Preview: Allows you to preview the reference survey. The preview will always show you the draft version of your survey at first, meaning you will see the latest changes you have made in the editor.
Publish: This button will turn green if you have made changes that can be published. Click this to push all of your changes live to new respondents. When you publish a reference survey, it will save the current version, then publish that version to all surveys referencing this content.
Qtip:
 The ability to publish a reference survey or block will not be available until it has been
used in at least one survey
. It doesn't matter if the survey the reference material has been added to has been published itself yet.
Previewing Reference Surveys
When previewing a reference survey, you have access to both the published and draft versions of the survey.
Click Preview to open a preview of your survey. In the dropdown, you will see that you are currently viewing the draft (most recent, unpublished edit) of your survey. You can select View published version to switch to what respondents currently see instead.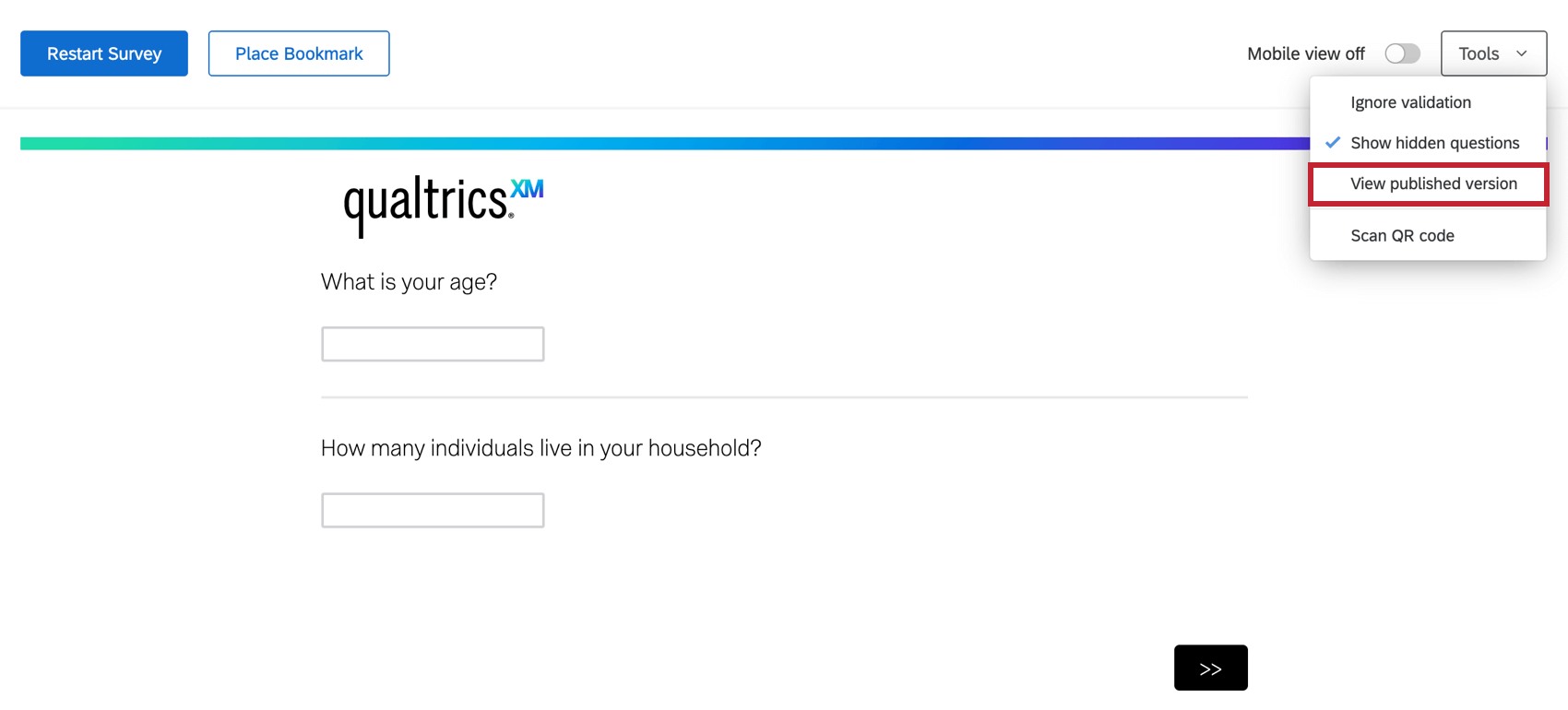 Related Articles